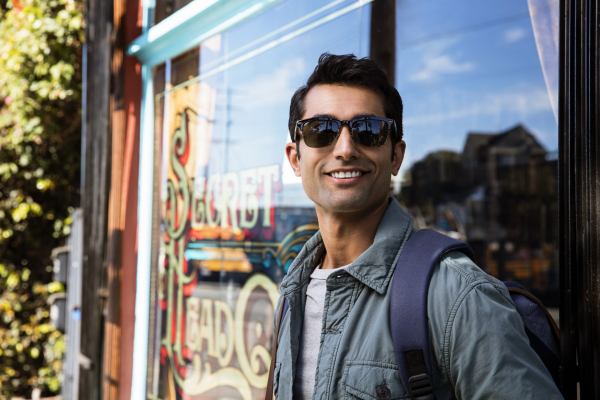 - October 2, 2021 /PressCable/ —
Sbenati Dentistry reviews a new case study today on Invisalign. The study follows the Invisalign journey of a patient who was unhappy with the spacing between his teeth.
The case study also explores the treatment plan of a man who was unhappy with how his smile looked, and chose Invisalign with the help of his orthodontist.
Sbenati Dentistry owner Dr. Halim Sbenati says there are many people looking for insights and answers about an Invisalign case study. This case study reveals in a practical way what's possible with the right orthodontic guidance.
The patient mentioned his unhappiness at a routine cleaning. The unhappiness revolved around the spacing between his teeth. After a quick assessment, it was discovered that the gap was too wide to use a restorative treatment, and also the patient himself was not interested in a restoration. This lead the conversation towards Invisalign.
With Invisalign's ClinCheck technology a digital treatment plan is developed quickly. This includes treatment duration, number of trays and a digital rendering of what the patients smile will look like at the end. After seeing the potential after result, the patient was sold on Invisalign.
The patient received his aligners and was told to rotate to new ones every two weeks to ensure continual pressure is being applied to the teeth. After the final set of aligners the space was nearly gone. The remaining small space could be fixed with a simple bonding or more trays from Invisalign (which come at little or no extra cost to combat stubborn spaces between teeth).
After the additional aligners were used, the space had disappeared completely. The patient was extremely happy with the end result, especially because his main concern was resolved: the spacing between his teeth. Here is a quote from the patient regarding his treatment: "Recently, I took advantage of their Invisalign services. I could not be happier with the results. My teeth look better than I had expected".
The full case study is available at https://www.dhconcepts.com/invisalign-case-study/.
About Sbenati Dentistry (https://sbenatidentistry.ca/)
Sbenati Dentistry was founded in 2019 and serves the Dentistry industry. It is known for providing beautiful smiles in an array of cosmetic dental services. We even combine treatment plans for smile makeover to deliver the perfect smile for each and every patient who requests it.
Learn more about their Invisalign treatment at (https://www.sbenatidentistry.ca/invisalign-london-ontario/)
Release ID: 89047701