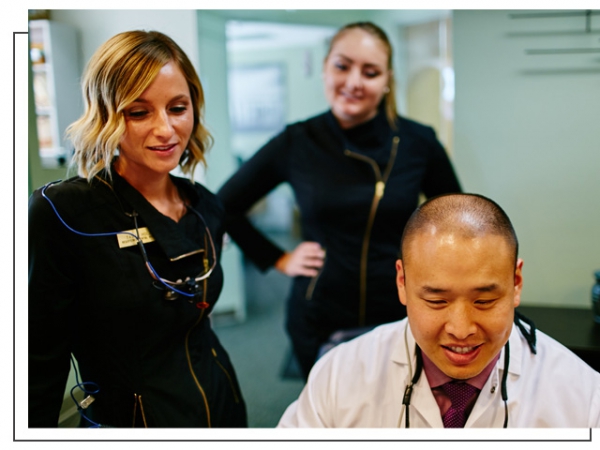 - October 27, 2017 /PressCable/ —
In a recent Facebook post, Dr. Benjamin Wang warned the public about Halloween candy that has the potential to ruin teeth. He referred to some very timely information provided by the American Dental Association (ADA) on how to celebrate Halloween responsibly. With all the trick-or-treating that happens, there's bound to be a lot of candy going around, which could in turn lead to lots of ruined teeth.
According to statistics reported by the Daily Mail, children were expected to consume approximately 3,190 calories of candy during last year's Halloween season. The report also indicated that parents were not left out, as they consumed an extra 1,710 calories from candy. This kind of sugar intake has negative implications on the teeth, as well as on a person's overall health.
"Teeth are affected by the sugar in candy when the normal bacteria found in the mouth readily feed on sugary substances," Dr. Ben explained. "As a result, the bacteria release a weak acid that is responsible for the formation of cavities in the teeth," he added.
However, Dr. Ben is not advocating for the complete removal of candy from the Halloween shopping list. Instead, he offers practical advice on how to take care of the teeth during the season, and discussed the effects of various types of candy on the teeth.
Halloween candy, including sticky & gummy candy, as well as hard and even sour candy, can be really harsh on the teeth. Sticky candy gets stuck on the teeth, especially if chewed. The residue is then acted on by the oral bacteria to produce acid. On the other hand, very hard candy can cause physical damage on the surface of the teeth when one bites. Sour candy increases acidity in the mouth and multiplies the chances of tooth decay.
Surprisingly, chocolate is the best among all the candy exchanged during Halloween. The main reason is that chocolate seldom remains in the mouth because it is readily dissolved in saliva. Moreover, dark chocolate has less sugar than milk chocolate, making it safer.
"During such seasons, I highly recommend that both children and adults brush their teeth twice daily and floss their teeth once every day. This will ensure that the teeth are protected against the harmful effects of lots of candy", Dr. Ben advised.
Dr. Ben received his Doctor of Dental Medicine Degree in 2003, and has since pursued advanced trainings from the best experts globally, completing hundreds of hours in different specialties. He offers digital, cosmetic and implant dentistry services at his dental practice, as well as preventive dental care.
More details about Dr. Ben's dental services can be found at https://centerportdental.com/
Release ID: 251343