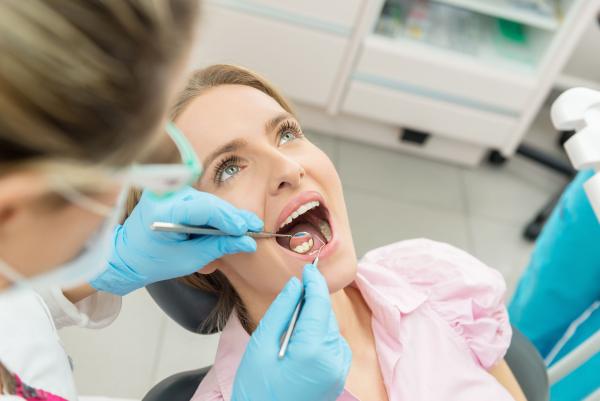 - October 27, 2019 /PressCable/ —
Westmont, IL- Swelling or bleeding in the gums is one of the signs of periodontal disease. It is caused by bacteria in the mouth infecting the tissue around the teeth. Risk factors include smoking, diabetes, HIV/AIDS, family history, and certain medications. Aside from oral problems, periodontal diseases is also associated with an increased risk of stroke, myocardial infarction, atherosclerosis, and hypertension.
Having dental check-up regularly can help prevent the onset of periodontal diseases. Bleeding or swollen gums can be a cause of worry. Inflammation in the gums or periodontal disease can affect the entire body. Celebrity Smiles does its part in ensuring that patients are free from any periodontal disease. For the first sign of periodontal disease, you can count on the clinic to restore the patient's beautiful smile and healthy teeth.
State-of-the Art Painless Treatment
Celebrity Smiles is a dental office that helps treat periodontal disease using state-of-the-art non-surgical laser. With the procedure, the affected tissue is treated without cutting or bleeding while simultaneously disinfecting the area. However, laser treatment is not applicable to every patient. An x-ray is first conducted to determine whether laser treatment is needed by a patient.
Dr. Ronald Schefdore understands the importance of a beautiful smile and a healthy one. When patients come in for their dental exam, Dr. Schefdore performs a 15-point full examination of their mouth. He will check for bleeding gums, one of the signs of periodontal disease. He will also teach patients about managing gum disease to avoid future problems.
About Celebrity Smiles
Celebrity Smiles offers individualized care. Doctors take the time to listen to its patients. They are gentle and does not rush their treatment or discussion. Utilizing the latest technology, clinic staff and doctors are transparent with their treatment recommendations. They want to make sure that patients are 100% aware of why a specific treatment is chosen.
Dr. Ronald Schefdore has been featured in several magazines and on network television like CBS, Reader's Digest, The Wall Street Journal, to name just a few. The clinic also provides assistance with pricing and insurance coverage.
For booking appointments, patients can call Celebrity Smiles & General Dentistry at (630)389-8373 or visit their website at https://www.yourcelebritysmile.com/
Release ID: 88931149