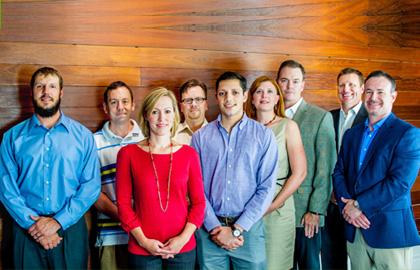 - September 22, 2020 /PressCable/ —
Raleigh, NC – September 18, 2020 — The Department of Marketing (DofM) provides marketing services for many dentists throughout North Carolina. In its latest article, the DofM explains its nine essential steps to help ensure marketing success for dental practices.
Based on its extensive experience working with many dentists, The Department of Marketing has the expertise to implement marketing strategies that help create thriving dental practices. The following steps are an essential part of that process.
Focus on a target market. Do not try to be all things for all patients. Choose a client type and concentrate efforts there.
Have a great website. The importance of this cannot be overstated. The website is likely to be the first contact for clients. If it is not professional, easy to navigate, or does not have critical information, it may frustrate patients.
Start a blog. This will help with website ranking, and it is an excellent way to reinforce expertise and help foster trust in clients.
Be active on social media. As a website, social media can be one of the first contact points for dental clients. This is an opportunity to show the more human side of the business and maintain relevance.
Start advertising. A part of any successful marketing plan, advertising is essential to increase business.
Collect email addresses. Maintaining contact with patients is essential. Use this information to send newsletters, special offers, or other communications.
Use direct mail. Direct mail is an excellent way to attract local clients.
Begin tracking. Keep track of patients and how they found the practice. Tracking helps to show how marketing efforts are doing.
Improve the customer experience. Keep clients satisfied by supplying an overall pleasant and professional visit.
DofM's article also highlights six common marketing mistakes made by many dental practices and advice on avoiding them. Knowing what not to do is as important as knowing what to do. This will save time and potential frustration with marketing plans.
An effective marketing strategy is crucial for dental practices. Increasing business and revenue will be much easier when the highest possible number of potential clients are aware and informed about the dental office or offices. These nine steps are a vital part of any dental marketing plan. However, without sustained marketing efforts, it will be challenging to maintain relevancy and awareness with patients. DofM can help create a successful and profitable strategy to maximize marketing. For more information, contact The Department of Marketing at https://www.deptofmarketing.com/marketing-your-dental-practice-the-9-key-steps-to-take-this-year/ or call 919-256-3793.
About the Department of Marketing
The Department of Marketing (DofM) is an interactive, award-winning marketing firm headquartered in Raleigh, N.C. The firm was started by partners George Wallace and Oliver Spencer in 2003. The DofM focuses on creativity, affordability, and tactical implementation that helps clients grow and increase revenue. They understand in today's marketing world, it is all about accountability and results. DofM works with companies large and small and would love to meet with your company to see if they can become YOUR Department of Marketing.
Release ID: 88977672