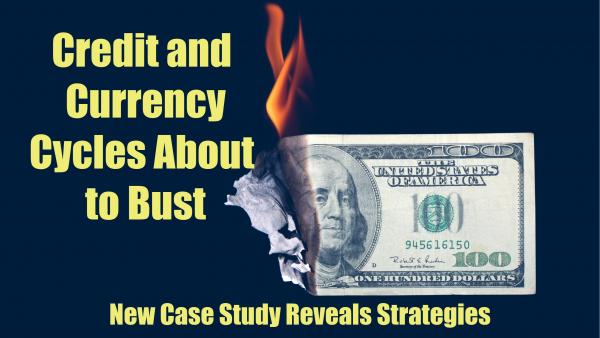 - September 22, 2020 /PressCable/ —
Dennis Tubbergen released a new case study today on the pending credit cycle bust. This case study demonstrates that the premise of the two-bucket approach for managing assets described in the #1 best-selling book "Revenue Sourcing", sadly goes unnoticed and unrecognized by most in the financial industry; advisors, and analysts alike.
Dennis Tubbergen, partner at Retirement Lifestyle Advocates, has long advocated for a "Two-Bucket Approach to managing assets, and over the past few years, has been forecasting the events that are now occurring.
The evidence points to the fact that we are nearing the end of a credit cycle and a currency cycle, and once the currency cycle busts and resets, traditional asset management and planning strategies will fail those who use them.
The case study also makes it obvious that should China put it's entire U.S. Treasury holdings on the market, it would undermine foreign trust in the dollar and could bring its reserve status to a swift conclusion.
The result of such action would be either the Federal Reserve printing more money to buy the discarded bonds or a rapid and likely increase in interest rates on the bonds as new bond investors would be looking for a higher return on their investment in order to properly compensate them for the increased risk of holding US government debt.
The likely course of action would be the Fed printing more money which, at a certain future point would mean reaching a tipping point where all confidence in the US Dollar is lost.
Retirement Lifestyle Advocates principle Dennis Tubbergen says there are many people looking for insights and answers about the pending credit cycle bust. This case study reveals in a practical way what's possible with the right information and guidance.
The case study is available at http://dennistubbergenblog.com/2020/09/21/credit-and-currency-realities/.
About Retirement Lifestyle Advocates
Retirement Lifestyle Advocates was founded in 2001 and serves the Retirement Planning industry. It is known for helping their clients protect their assets through a two-bucket approach to financial management..
Release ID: 88977583