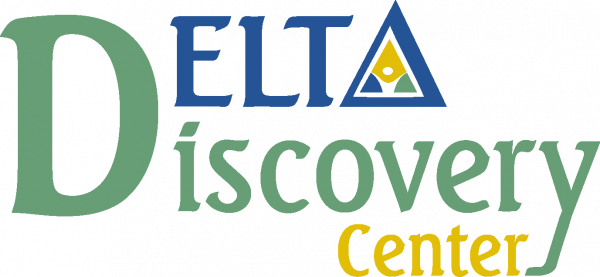 - August 21, 2018 /PressCable/ —
Dr. Gala Gorman, co-founder of Delta Discovery Center (DDC) on Hilton Head Island, announced in a video that she is studying oriental medicine, particularly, acupuncture.
"Three years from now, I will be a licensed acupuncturist," she says.
This move to go back to school at the Florida College of Integrative Medicine shows her commitment to holistic wellness and integrative healthcare. The DDC currently offers acupuncture treatment in a community setting providing an affordable alternative for current and future clients.
Dr. Gorman emphasizes, "Acupuncture has changed so many lives for the better. We encourage everyone to take advantage of it … incorporating it into a personal wellness plan."
Oriental medicine or acupuncture is what people typically turn to when Western medicine has not been able to deal effectively with a health issue. This is unfortunate since oriental medicine has been proven to be an effective solution to treat a range of illnesses.
"People in the United States are accustomed to popping a pill or using some form of bandage to solve a health problem," she says. "But what options are available when the medication causes side effects that are worse than the underlying cause … or when the medication stops working?"
There is plenty of definitive research on the effectiveness of acupuncture and one of the things that acupuncture treats effectively is chronic pain. To illustrate how acupuncture works to heal pain, Dr. Gorman explained that pain actually originates from the brain. The brain sends a signal so that action is taken to alleviate the offensive situation.
The body's natural response to pain, she said, is to create inflammation. This is the body's way of protecting the affected area. However, this inflammation also causes the pain to increase.
Fortunately, there is a solution to stop the pain. And that is, acupuncture.
Acupuncture will revise the body's natural response to pain. The signal coming from the brain can be altered and the inflammation can be reduced.
"The role of acupuncture needles is to interrupt that signal from your brain," says Dr. Gorman. "Once the needles are inserted in specific areas of the body, the brain says, 'You're on top of this. There is no need to put the fire out (which is the inflammation). As we stimulate other points in the body, we actually initiate a healing response. As additional blood flows, it brings healing resources to the area we're addressing."
To further understand how acupuncture works, Dr. Gorman published an article titled How Acupuncture Works and Why Acupuncture is Good for You on the Delta Discovery Center's blog.
According to the article, acupuncture, is a form of traditional Chinese medicine. The foundations of acupuncture are the meridian systems. A meridian is a "path" in which the "qi" or life-energy flows. In acupuncture, there are points on these meridians that are used to stimulate a desired response. These are also referred to as "acupuncture points".
In traditional Chinese medicine, when the body's "qi", is disrupted, it will result in pain or illness. Experiencing pain or illness is simply a sign that there is an imbalance in the body. Acupuncture can help to correct this imbalance and bring the body back to a state of equilibrium … or wellness.
Acupuncture is not a "silver bullet." It typically takes several sessions to reinforce the treatment while the body is remembering how to maintain wellness.
"If you're not seeing results, it's typically because you are not being treated frequently," she said. "It is suggested that treatments happen at least a couple of times each week if you're working on a specific health concern. This provides a jump start to get things moving in the right direction."
The DDC offers acupuncture in a community setting for a number of reasons including affordability. Dr. Gorman says, "We've made the clinic affordable for people with packages and promotions," she said. "In fact, the first session is only $25!"
Those who are interested in receiving acupuncture for the treatment of pain or other illnesses are encouraged to visit the Delta Discovery Center website to book an appointment. Their acupuncture clinic is currently open on Tuesdays and Thursdays.
Release ID: 389236