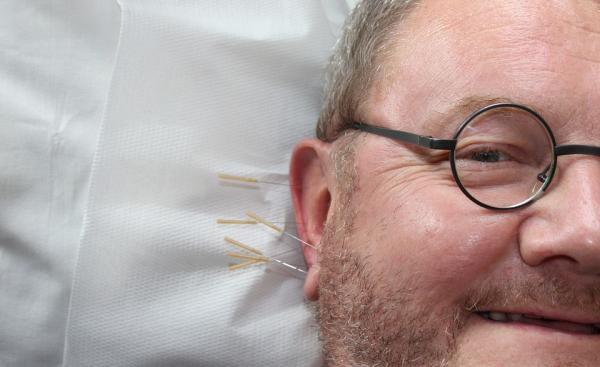 - March 27, 2018 /PressCable/ —
With the cost of healthcare continuously increasing, Delta Discovery Center, a new wellness center in Hilton Head, SC, is providing an alternative health option for people to receive quality treatment without breaking the bank … and that is acupuncture.
Acupuncture is a form of Chinese medicine that is incorporated into Traditional Chinese Medicine (TCM) and Classical Chinese Medicine that uses needles to stimulate specific points in the body called meridians. By doing this, the flow of Qi or vital energy, will be altered which will then provide treatment to different conditions including chronic pain, insomnia, anxiety, and other ailments.
Acupuncture is now on the rise as one of the most popular holistic treatments in the United States. A survey conducted by the National Health Interview Survey (NHIS) shows that acupuncture users in the United States have grown from 4% to 6% in 2017. This translates to 14 million Americans. The survey also showed that patients treat acupuncture not only as a conventional treatment for a specific condition but also as a means to promote general health.
The increase in acupuncture users is due to the fact that more people are now realizing that acupuncture is an effective and low-risk method of treating or controlling chronic conditions. Acupuncture is also now covered by some medical insurance policies which contributed a lot to the increase in users.
The Delta Discovery Center's wellness center, opened earlier this year, and initially offered Mindfulness Classes, Ionic Foot Detox, Massage Therapy, and other services. As an additional service to their existing list, they will start offering acupuncture sessions on March 27th. Their trained and licensed practitioners will take good care of all the clients that seek treatment.
Delta Discovery Center will conduct acupuncture sessions two days every week. The clinic will be open every Tuesday from noon until 6 p.m. and Thursday from 10 a.m. to 4 p.m.
The acupuncture service is delivered in a community setting where treatment is received in a comfortable recliner. This costs $33.75 to $45 per session.
New Delta Discovery Center members can take advantage of a one-time special offer that can reduce the cost of a session to $24.75.
Those who are interested in signing up for an acupuncture session can call the Delta Discovery Center office at 843-473-4340 or set up appointment at the Delta Discovery Center website.
Delta Discovery Center's acupuncturists are licensed professionals and will provide an excellent experience that goes beyond affordability. Through their services, clients will not only be treated for their conditions but will become more empowered to take better care of themselves after the session.
Hilton Head clients who visit the center for a session are encouraged to wear loose and comfortable clothing. The center's relaxed atmosphere offers an excellent experience that will promote healing.
About Delta Discovery Center:
Delta Discovery Center is a newly established wellness center in Hilton Head that provides a holistic set of services and treatments to help people deal with stress and anxiety. Its services include treatment for a variety of issues. For those dealing with anxiety, needing to develop stress management tools, or seeking trauma therapy … Delta Discovery Center's services are designed with relaxation and holistic wellness in mind. Although Delta Discovery Center is located on Hilton Head Island, it has programs for Hilton Head locals, part-timers, and vacationers. So, whether you travel 1 mile or 1,000 miles to get to the Delta Discovery Center, you'll find a place where you can "plug in to get unplugged".
Release ID: 318939