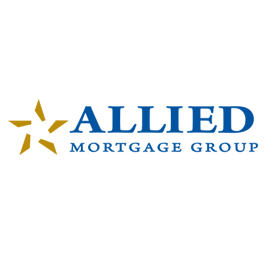 - May 18, 2021 /PressCable/ —
Mike McKeown, an Allied Mortgage Loan Officer, has announced that he is now licensed to help home buyers and property investors secure a mortgage in Florida. Mike will offer his clients a personal and professional service from two Florida office locations at Delray Beach and Winter Park.
More details can be found at https://g.page/alliedmortgagemike
The announcement that Mike McKeown is now licensed to secure mortgages for clients in Florida will benefit home buyers and property investors who may have previously found it challenging to secure an affordable mortgage through their bank. Mike specializes in helping self-employed individuals secure mortgages and advises clients on how to reduce their Debt-to-Income (DTI) ratios.
As an experienced mortgage professional in Florida, Mike McKeown has access to various loan types and the in-depth knowledge required to customize mortgage products to fit individual clients' needs.
Mike recommends to his clients in Florida that they choose an interest rate that works for them. For example, buyers not wanting to pay any closing rates on properties may wish to consider a slightly higher interest rate to cover closing expenses which sellers rarely cover in the current market. Alternatively, a lower interest rate may require buyers to bring more money to the closing table if the client's goal is to get the lowest possible monthly payment amount.
Mike highlights DTI as one of the primary factors relating to mortgage applications, regardless of employment status. Presenting a reasonable DTI is an essential element for self-employed individuals looking for a mortgage. Many business owners have a high DTI because they often have business loans, and adopt business practices can make income appear smaller. Mike advises self-employed borrowers to put themselves into a low-risk DTI range, typically around 43% or lower, to qualify for a home loan.
Mike's professionalism is endorsed by many positive online reviews of his mortgage services.
One reviewer said, "Mike was extremely helpful and persistent in the mortgage obtainment process. This was made more complicated by self-employment which is a challenge within itself. Through nights, holidays, and weekends, he got it done."
Another reviewer said, "Mike was referred by friends. Mike was very thorough, attentive, and quickly answered any questions during the entire process."
A spokesperson for Mike McKeown said, "Mike offers home buyers and property investors in Florida a thorough and attentive service. Mike is always happy to answer any questions clients might have and is on hand to advise people how they can be best placed to secure the right mortgage product for their needs."
More information about Mike McKeown's services as an Allied Mortgage Loan Officer, licensed in Florida, is available at https://mikealliedmortgage.business.site
Release ID: 89014887