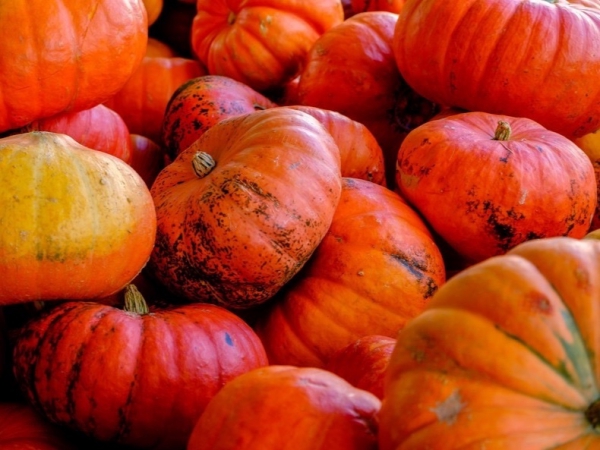 - January 6, 2017 /NewsNetwork/ —
Food is a central part of any holiday gathering. But if you're trying to mind your calories during the holiday season, it can add a new level of difficulty to putting together a festive and crowd-pleasing menu.
It's so tempting to make buttery, cheesy, and otherwise rich foods the centerpieces of the holiday meals, and why not? These things taste wonderful! If, however, you want to stretch the amount of delicious flavors on your menu without stretching your waistline, there are some equally wonderful-tasting options for you.
Below are some delicious recipes for substituting and filling the buffet out with healthier dishes. They emphasize delicious herbs and strong, hearty veggies, without cutting out the festive flare. Enjoy!
Easy Garlic Herb Butternut Squash
Squash is full of nutrients, and very reasonable in its calorie count; garlic and herbs make the flavors pop!
Brussel Sprouts, Cranberry, and Quinoa Salad
Quinoa is one of my favorite filling dishes and this one brings in so many flavors of the season! The tart and sweet from the cranberries will make a perfect side dish.
Roasted Carrots with Fresh Thyme
Looking for a new twist on the old cooked carrots tale? Thyme brings these out without an extra sugary glaze!
While not a side dish, and definitely not a vegetable, a reasonable serving of this pork tenderloin is a good way to round out a plate of veggie-driven side dishes.
While the main show is usually a lunch or dinner, feeding everyone when doing some holiday entertaining can be hard! Try this breakfast casserole to keep your own breakfast healthy and hearty, while also making life easy for guests or hosts!
Puff Pastry Wrapped Lentil Loaf
A vegan dish, this seems like a wonderful centerpiece if you are trying to cut meat this holiday. The puff pastry makes it decadent and rich but the lentils make a savory, healthy main course!
I love dishes that use natural fruit sweetness and spices to fill the flavor palate, and this one looks wonderful. Served over rice or quinoa, this would be a hit, and remind folks of the tropics when experiencing that winter chill.
I really love roasted tomatoes, and making these as one of your side dishes is one way to get more veggies in without more salad!
Speaking of salad though, this is a wonderful dish to have handy for quick nibbles – still sweet and wonderful and easy, but not a handful of M&Ms either. With these options, it's easy to put together a hearty meal that still keeps us trim in our weight loss journeys!
Release ID: 159609