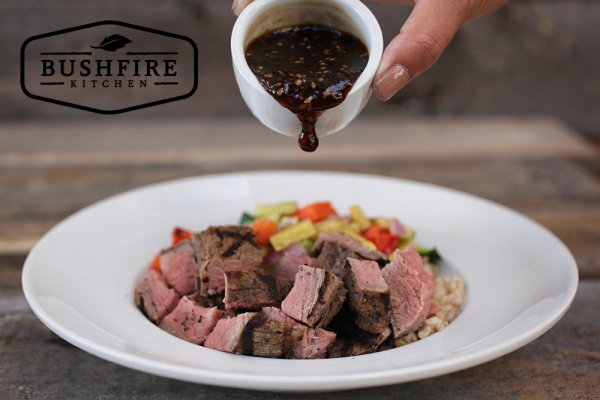 - October 18, 2017 /NewsNetwork/ —
Bushfire Kitchen announces their wide selection of gluten free options available on their menu. The Del Mar, CA based restaurant provides fresh, made from scratch meals created in house using premium quality ingredients.
For more information please visit the website: https://bushfirekitchen.com/order-online-article.
Bushfire Kitchen is a California based restaurant which is family-owned and operated. Their mission is to provide meals using premium quality ingredients at affordable prices. Everything served at the restaurant is made from scratch with fresh ingredients to ensure quality.
The restaurant has announced most of the dishes they offer are gluten free so there is plenty of choice for everyone. They can also accommodate special diets and requests. According to Bushfire Kitchen, they strive to contribute to their customers healthy lifestyles by providing slow food, served fast that has been cooked simply with bold flavors. Their food is also free from hormones, preservatives, enhancers, antibiotics, colorings and as little salt as possible.
The gluten free options at Bushfire Kitchen spans their entire menu, giving a large variety of choices. The restaurant offers breakfast, bowls and braises sandwiches, burgers, entrees, family packs, kids meals and a range of sides.
The breakfast menu at the Del Mar restaurant offers a gluten free classic eggs benedict, complete smoked pork loin, organic poached eggs, tomato and hollandaise sauce served on a baked rosti with fresh fruit. They also do a smoked salmon and a vegetarian version of the same dish.
Another example of the gluten free options available on the menu is their burgers. They can offer all of their burgers, which includes a Bushfire special, brisket and vegetarian burgers, with the option of a gluten free bun. All of their bowls and braises are gluten free too.
Those wishing to find out more about the gluten free options available at Bushfire Kitchen in Del Mar can visit the website on the link provided above.
Release ID: 250589