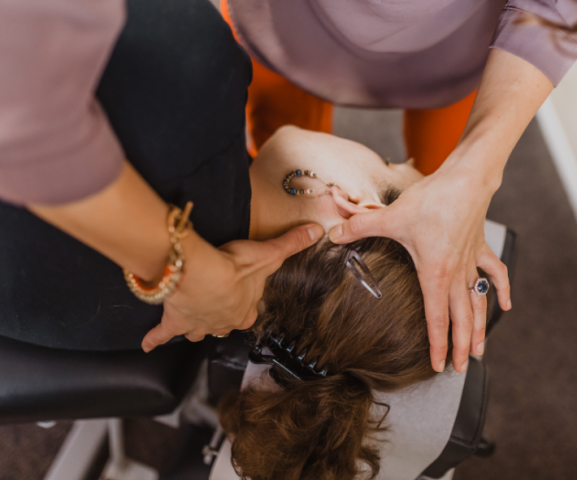 - November 20, 2020 /NewsNetwork/ —
Dr. Fatimah Esfahanizadeh (Dr. Fattie) announces the continuation of her chronic migraine relief treatment in the Del Mar, CA community. The San Diego native specializes in treating career and family-oriented women who suffer from migraines and headaches.
Details can be found at https://drfattiedcdelmar.com
In her specialized practice, Dr. Fattie treats patients by focusing on upper cervical chiropractic care (the area directly below the skull). Additionally, the doctor incorporates full spine and posture restorative techniques which help her patients with not only chronic migraines and headaches but also generalized joint pain and fatigue.
Considered one of the top migraine specialists in California, Dr. Fattie works to treat headaches from the source so patients can have long term relief. She deals with all categories of headaches, including tension, cluster, and cervicogenic headaches.
It is a fact that many headaches, particularly the migraine headache, comes with a sensitivity to light and sound and can last for days on end. When this occurs, it disrupts the quality of life of those suffering from it. Clients have reported taking significantly less time off work and increased work productivity with Dr. Fattie's specialized treatment plan. Migraines and headaches typically begin fading within the first two weeks of treatment. 100% of clients report improvement of neck range of motion and decreased overall tension after the initial session.
Having worked in her field of practice since 2012, the chiropractor has received many reviews from satisfied clients who have benefited from her treatments.
Information on these reviews can be found at https://drfattiedcdelmar.com/reviews
Part of Dr. Fattie's specialty as a chiropractor is treating upper cervical injuries which, according to research, is one of the root causes of headaches. Research shows that there are several causes of headaches and a great majority of them are in fact due to trauma, including repetitive microtrauma over time.
Further, studies have labeled some headaches as being cervicogenic in origin. This means that the headaches are triggered by neck dysfunction. Dr. Fattie's upper cervical care treatment aims at reversing the trauma-induced neck injury in her patients, which leads to a reduction of irritation to the nerves, muscles, and blood vessels that trigger headaches.
Before administering any of her treatments, Dr. Fattie makes it her priority to evaluate each of her patients. She does this to determine whether or not the patient's headache is linked to an upper cervical injury or misalignment.
Interested parties can click on the links above or visit Dr. Fattie's Instagram page at https://www.instagram.com/dr.fattie to find out more.
Release ID: 88986527