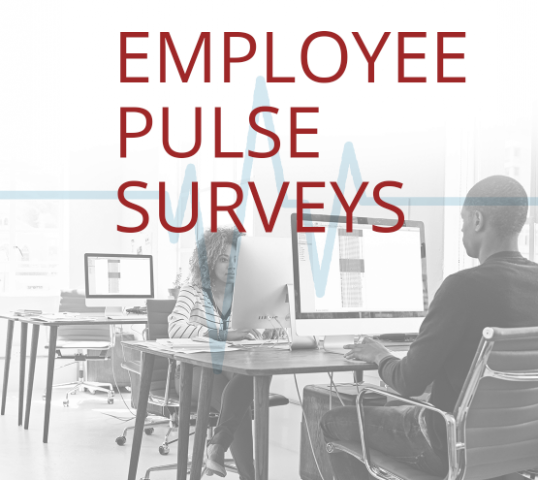 - December 14, 2017 /PressCable/ —
Springville, UT: DecisionWise, the global expert in creating employee engagement, and provider of employee engagement solutions, today announced the release of the first-of-its-kind DecisionWise Employee Pulse Survey.
The DecisionWise Employee Pulse Survey is a scientifically based employee engagement pulse survey providing corporate executives and HR leaders real-time feedback on the overall employee experience. With a validated statistical model for administering surveys as frequently as an organization desires, and real-time reporting on those results, including trend analysis, DecisionWise is enabling organizations to build a stronger employee experience based on more frequent feedback and quicker course correction.
In both 2016 and 2017, DecisionWise surveyed HR practitioners to better understand how organizations measure employee engagement. Based on responses from more than 200 companies across the globe, the study found that 89% of organizations conduct regular employee surveys, and plan to continue doing so in the future. Along with the annual employee engagement survey, companies have increasingly sought to gather more frequent feedback. Deloitte's 2017 Human Capital Trends report further indicates that 22% of companies survey employees quarterly or more often. DecisionWise's Employee Pulse Survey provides a valuable tool in gathering this frequent feedback.
"This is a great day in the history of DecisionWise," said Greg Zippi, President, DecisionWise. "We are delighted to formalize this approach we have been providing to our customers for a long time. It is a great alternative for those who want feedback more frequently than once each year – something we have received requests for more and more of late. The thing I am most excited about is the work our I/O psychologists have done to virtually eliminate the risk of survey fatigue, while still providing recurring rich datasets for analysis and action," said Zippi.
The general focus on employee feedback is improving, but not fast enough, according to DecisionWise execs. DecisionWise has gone to great efforts to create processes that are simple to initiate, set up, and deploy. The revolutionary DecisionWise Employee Pulse Survey allows organizations to survey as frequently as makes sense for their organizations – quarterly or monthly. The new pulse survey technology is based on the built-in machine learning of the world's first-of-its-kind Leadership Intelligence System (LIS) and incorporates the DecisionWise Engagement MAGIC methodology for identifying the Meaning, Autonomy, Growth, Impact and Connection employees are feeling regarding their jobs. Through LIS, organizations are alerted to both potential concerns and best practices throughout the organization, as well as when there has been a meaningful change in overall engagement, one of the sub-themes related to engagement, or in the overall employee experience. Companies are further given the ability to analyze this data in real time.
DecisionWise is an employee engagement firm specializing in employee engagement at the organizational, team, and employee levels. As the premier engagement company in the industry, DecisionWise enables and educates employers on how to create engaged cultures and a superior employee experience. DecisionWise services include employee engagement surveys, multi-rater feedback assessments, leadership coaching, talent assessment, and organization development. With a primary mission to improve individuals and organizations by turning feedback into results, DecisionWise was founded in 1996, and is privately held. With corporate offices in the United States and dedicated affiliate partners throughout the world, DecisionWise operates in over 70 countries and conducts employee surveys in over 30 languages.
DecisionWise Employee Pulse Survey
Release ID: 277143