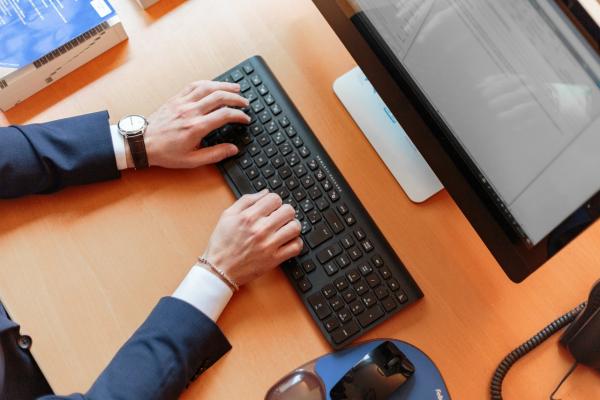 - April 9, 2020 /PressCable/ —
SPRINGVILLE, UTAH, USA – Employee experience consulting firm, DecisionWise, announced today that in response to the COVID-19 pandemic, DecisionWise is now offering its Manager Weekly Check-in Tool FREE to every manager in every organization.
"The disruptions caused by COVID-19 have forced many organizations around the world to modify their business practices. These disruptions have greatly impacted employee communication," said DecisionWise President, Matthew Wride. "Many leaders are now managing remote teams, or they are trying to support social distancing requests. One of the biggest challenges managers currently face is keeping communication open and staying connected with their teams."
Based on the 5-15 concept that has been attributed to Yvon Chouinard, founder of Patagonia, the DecisionWise Manager Weekly Check-in Tool allows a manager to organize team communication and conduct more valuable one-on-one meetings. After the manager registers a team, an email will automatically be sent to each team member each Friday morning. Team members provide responses to four simple questions. Updates are provided to the manager in an aggregated, online individual and team report. These reports provide valuable insights into an employee's activities, challenges, and accomplishments. The tool also provides talking points for one-on-one meetings.
DecisionWise is providing the English version of its tool, without charge, to mangers throughout the world. For more information, please visit: https://decisionwise.com/manager-weekly-checkin/
About DecisionWise
DecisionWise is an employee experience consulting firm specializing in leadership and organization development using assessments, feedback, coaching and training. DecisionWise services include employee engagement surveys, 360-degree feedback, employee life cycle (ELC) surveys, leadership coaching, and organization development. DecisionWise was founded in 1996 and is privately held. With area offices in the United States and Brazil, and associates in six other locations throughout the world, DecisionWise operates in over 70 countries and conducts surveys in over 30 languages.
Media contact:
Justin Warner
VP Sales and Marketing
+1.801.515.6424
jwarner@decisionwise.com
Release ID: 88952993