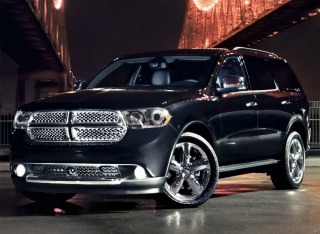 - July 4, 2015 /PressCable/ —
New Fourth of July Sales Event for Car Buyers to be Held in Mac Haik Dodge of Georgetown Texas
Mac Haik Dodge Provides Unique Support to Struggling Buyers
Mac Haik Dodge of Georgetown is inviting customers to celebrate the Fourth of July holiday by offering Employee Pricing – a savings of up to $11,000 off of the MSRP.
But the real story is about the service that this dealership offers to struggling buyers.
Carol – a single mother living in the area, with no relatives available for support, is one such customer. She purchased a vehicle several years ago for a teenage daughter who was leaving for college. When she sold the car, the outstanding balance was applied to her existing car loan, making it impossible for her to finance another vehicle for herself. Given the absence of nearby relatives, Carol had intended to trade in her car every two years, to avoid the problems of repairs and extensive maintenance. However, the status of her car loan meant that she has been in her current vehicle for seven years.
Her random visit to Mac Haik last Monday changed all of that. Says Carol, "I put it out in the Universe and told God that I needed a new car. When you put all trust in God, He will always point you in the right direction, and provide what you need. I honestly believe that God pointed me in the direction of Mac Haik Dodge in Georgetown." Carol says her car purchase that day was like nothing she had ever experienced. The sales staff went out of their way to insure that she left that afternoon with the vehicle of choice, at a payment rate that she could afford.
Mac Haik Dodge is holding a sale for the July 4th holiday that will offer the same kind of service to every new customer that comes in. It should be well worth a visit hanks to Sales Person Keith Phillips and Manager Keith Hesser.
check them out here: Mac Haik Dodge
Release ID: 86006