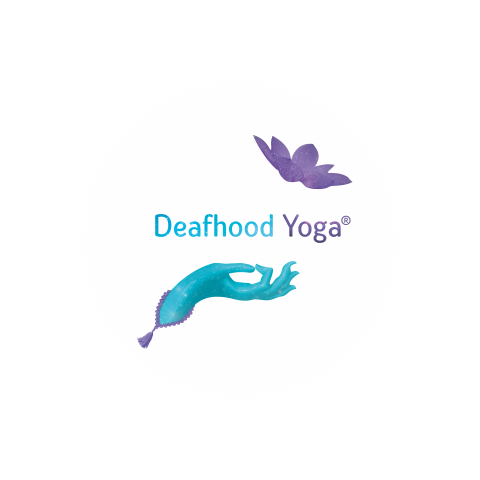 - September 14, 2018 /PressCable/ —
Deafhood Yoga, the only online ASL Certified Yoga Instruction announced the start of its fall "5 Petals of Life" Deaf Yoga Classes. Company Founder Rajarajeshwari said "The 5 Petals of Life introduces a significant foundation to begin your yoga practice at any level, skill or experience. The 5 Petals of Life is based on Hatha Yoga through the Sivananda lineage and life experiences as Kindred Spirits. You learn, apply and practice these essential life skills to center, ground and balance your whole being. This fundamental foundation supports us to return to our birthright of happiness, inner peace and love. From this heart-centered core, you are able to open your mind, body, and soul to listen, communicate and align more with the universal possibilities. The 5 Petals of Life: Blossom Two explores the Eight Limbs of Yoga by Patanjali. The eightfold path is known as Ashtanga, which means "eight limbs". These eight steps act as guidelines on how to live a meaningful and purposeful life. They serve as a way for moral and ethical conduct and self-discipline. The eight stages direct attention toward one's health to help us to acknowledge the spiritual aspects of our nature with love and light. Yoga means union, to unite, and union with the supreme being. The Eight Limbs of Yoga are additional and different paths to achieve the unity of your union. The 5 Petals of Life is a registered trademarked service which is unique in the yoga field, even more in ASL without having to rely on an interpreter.
Founded in 2008, ​Deafhood Yoga is light years ahead of competitors that caters to Deaf yogis and yoginis. Even with the hearing yoga studios, they cannot meet or provide clear and accessible communication. 1. Fluent ASL; language, culture and community. 2. Online = no need to travel and wrestle with the traffic and parking. This eliminates few hours of total travel time by attending yoga online. Recordings and LMS are included to support the students' personal practice with being able to review at anytime, anywhere and on any device. 3. 5PoL which is a comprehensive yoga service.
You can read more about Deafhood Yoga at their website, https://www.deafhoodyoga.com
Release ID: 407411