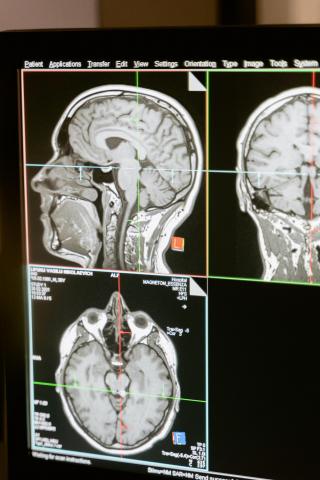 - February 8, 2022 /NewsNetwork/ —
This expansion is part of an ongoing effort by the team at Amana Care Clinic to improve access to urgent healthcare for patients in the Quad Cities area. Patients can now schedule their visits online based on a live wait time counter.
Further details on this at: https://www.amanacareclinic.com
As people look for more efficient ways to access medical care during the pandemic without risking their health, Amana Care Clinic continues to introduce new ways to stay safe through careful patient scheduling.
The clinic also provides virtual consultations for safety and convenience. Customers in Iowa and other locations in the Quad Cities area can now access health services delivered by experienced physicians from the comfort of their homes.
As a clinic that focuses on urgent care, Amana Care Clinic offers a faster route to healthcare and is a community-centric alternative to visiting large hospitals. The walk-in approach ensures that all visiting patients receive medical attention with minimum wait times. In keeping with pandemic safety protocols, Amana Care Clinic currently requires patients to be screened for coronavirus before a visit, and all patients aged two or older need to wear a mask.
Patients interested in walk-ins and virtual consultations can schedule an appointment on the clinic's patient portal. A link to the secure patient portal is available on the Amana Care Clinic website, allowing patients to make reservations, access information, make inquiries, and make payments online.
Amana Care Clinic treats a wide range of conditions including cuts, scrapes, burns, fractures, bites, rashes, ear pain, joint pain, muscle injuries, sunburn, UTIs, lab services, and X-rays.
About the Clinic
Amana Care Clinic is located in Davenport, Iowa serving patients across the Quad Cities area. Interested parties can find more information about the clinic on its Facebook page here: https://www.facebook.com/amanacareclinic
A spokesperson said, "Our certified staff at Amana Care Clinic is among the best available for quickly diagnosing and treating a wide range of urgent care needs. This excellence enables us to deploy our state-of-the-art facilities, including procedure rooms, X-ray machines, and laboratory equipment for our patients' benefit. We're committed to your convenience. All you have to do is sign in online or just walk right in."
For more information, please visit: https://finance.yahoo.com/news/davenport-ia-health-clinic-online-040000035.html
Release ID: 89061182