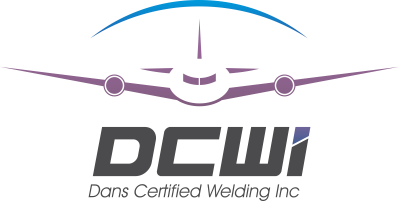 - August 12, 2015 /PressCable/ —
Be a DCWi Tungsten IInertG Welder Now and Securely Work in an Established Welding Shop. A secured and well-paying job is hard to find these days. The good news is that Dan's Certified Welding, Inc. is offering a skilled TIG welder a chance to join their successful and still growing company.
A Boeing-approved supplier for more than three decades, Dan's Certified Welding, Inc. is trusted to handle welding jobs for Boeing Seattle, St. Louis and Long Beach for their spare parts divisions. The company has welding approval by UTC, Rohr and Landing Gear division, Parker Hannifin, Gulfstream and others.
Dan's Certified Welding, Inc. is offering a job opportunity for a TIG welder who has been certified to AWS D17.1. Aside from crafting quality products and parts for their clients, the hired welder is also expected to get the customer timely deliveries as additional work is added.
Most importantly, the hired welder is given a chance to work in an established and still growing aerospace/aircraft welding shop. Plus, the employee is also guaranteed of work for a long time because the aerospace/aircraft industry has years of backlog welding jobs.
Dan's Certified Welding is seeking to find a candidate for a certified welder position. The candidate must be experienced in the TIG or GTAW welding process and must be or has been qualified to the AWS D17.1 certification with a minimum 5 years experience.
Anyone who is interested in applying, or has further questions about this job posting can go to www.danscertifiedwelding.com for more information. Interested applicants can also send their questions or queries to info@danscertifiedwelding.com
About Dan's Certified Welding, Inc.
Dan's Certified Welding, Inc. is a NadCap-accredited gas tungsten arc or tungsten inert gas welding company that has acquired a stellar reputation with more than 30 years of track record or success. Centrally located in Los Angeles, California, this company gives highly critical welding for aircraft parts manufacturers and machine shops.
Release ID: 88618