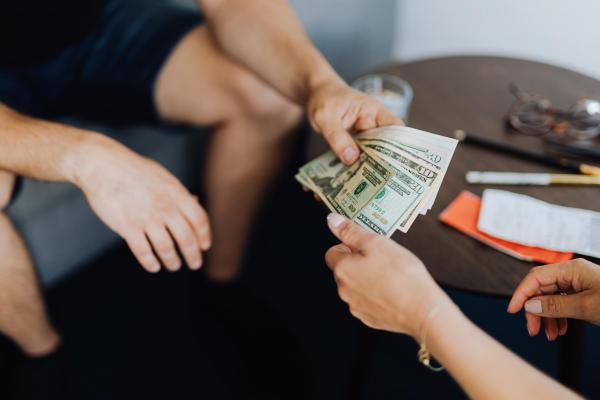 - December 7, 2021 /NewsNetwork/ —
As a leading provider of rental financing in Danbury, CT, the company provides expert advice on using rental property as collateral while applying for new mortgages or refinancing to buy an additional short and long-term rental property. Fast Capital Funding offers long and short-term rental loans to experienced property investors, available for 1-4 rental properties that are in good condition.
More information about Fast Capital Funding and their financial services can be found at:
https://fastcapitalfunding.net
Fast Capital Funding is now able to guide potential clients through the complex process of rental financing starting with the initial application through to the final disbursement. The company aims to make the application easy and stress-free for clients and does not require the large volume of documentation and paperwork usually requested by traditional lenders. They specialize in working with self-employed small businesses that have discovered they do not qualify for an SBA loan.
Rental loans are available for leased properties with a minimum value of $100,000 at a maximum loan-to-value (LTV) of 80% on purchases, 75% on rate-and-term refinancing, and 70% on cash-out refinancing. Fast Captial Funding supports 5/1 and 7/1 ARMs or 30-year fixed-rate structures for applicants with a minimum credit score of 680.
The company understands that timing and cash flow are fundamental in the real estate business while planning and securing an additional rental property in the current competitive market. With 20 years of experience, Fast Capital Funding makes use of an extensive network of lenders who provide rental loans based on good credit scores and a property's ability to generate reliable rental income.
The company also offers complimentary rental property valuation reports, so investors can gain an accurate overview of the potential loan size and refinancing options.
With offices in Bristol CT, Fast Capital Funding serves a wide area in the state including Danbury, New Haven, Dartford, Stamford, Bethel, Brookfield, and Fairfield. Director of Operations Thomas Joeckel has 20 years of experience in the mortgage financing industry and is an expert in solving financial problems and finding workable solutions for investors.
A satisfied customer has said: "The Fast Capital Team is amazing. They got the deal closed smoothly, quickly, and efficiently. They also did not sacrifice customer service and care at the expense of speed, Everyone in the process was amazing, and looking forward to working with them on the next investment. "
Full details of Fast Capital Funding and the rental property financing services they offer can be found here:
https://fastcapitalfunding.net
Release ID: 89055920