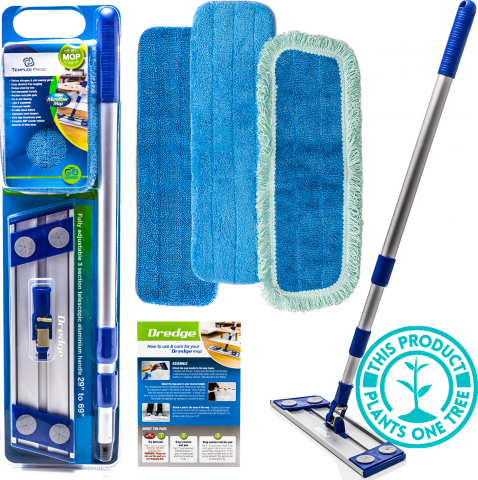 - December 25, 2020 /PressCable/ —
Steam cleaning a wood floor is just as bad as giving it a good dose of water. Say's Brian from Temples pride, the creator of the Dredge microfiber hardwood floor mop system. Steam can be worse because you have the addition of heat which causes warping. This goes for all wood floor types, from engineered wood to solid wood including other types of wood floors such as bamboo. It's not safe even if the floor is sealed because the steam is capable of penetrating between the joints thereby accessing untreated wood and causing damage.
When water gets inside the wood, it causes irreversible damage and should therefore be kept away from hardwood floors whether or not it's in steam or liquid form. "Drastic temperature changes and moisture may warp the wood," says Steve Stocki, manager of marketing and merchandising at Lumber Liquidators.
Hardwood does not require heat or steam to clean it. The best way to clean a hardwood floor in order to not damage it would be to use as little water as is possible and the most suitable method of mopping to achieve that is by using a flat microfiber mopping system. Microfiber will clean very well while at the same time remove germs and bacteria. "If the reason why people are wanting to use steam is for killing germs without chemicals, then by switching to microfiber they can still accomplish exactly that, only without damaging their floor." Said Brian.
Temples Pride was founded in 2015 with a mission to provide an environmentally friendly & effective microfiber floor mopping system. To further support their mission, they are dedicated to reducing their environmental impact by helping to protect critical forest habitat. For every mop that they sell, they plant 1 tree.
More information about Temples Pride and the Dredge microfiber mop is available on their website.
https://www.amazon.com/Professional-Microfiber-Resistant-revolutionize-Experience/dp/B01AZLM64G
Release ID: 88990967