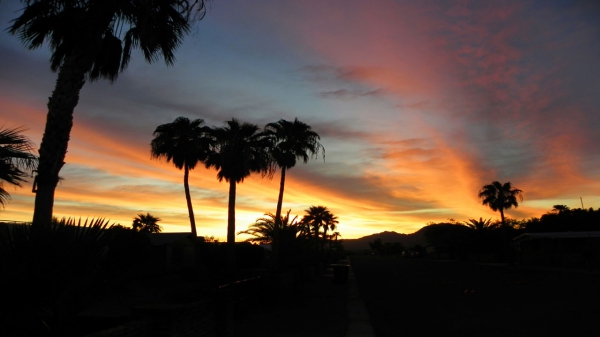 - May 8, 2017 /PressCable/ —
Steve Baxter played varsity basketball his junior and senior years and was chosen All Tournament as a senior. He played varsity baseball his junior and senior years and was picked as All District and District Leading Hitter as a senior. Craig Glickman, a close friend, notes that Steve will never mention it, but "As far as I know, Steve still holds the Richardson High School batting average record of .517 after 45 years!"
Steve graduated from Texas Tech University with a Bachelor of Science degree in 1974 with a 3.7 grade point average on a 4.0 scale. He was on the Dean's List for all semesters and majored in History with minors in Philosophy and Greek. He was President of Friday Night Tape Class.
Organization: Steve Baxter Real Estate Investor Address: 7529 Stonecrest Drive, Dallas, Texas 75254 Phone: 214-549-0440 Website: www.stevebaxterrealestateinvestor.com Email: stevebaxterrealestateinvestor@gmail.com
Steve acquired his Texas Real Estate Broker's License in 1978. He bought his first 4 plex in 1979 for $42,000 with another seminary student. Here he began to learn how to manage and rehabilitate property. He accomplished the majority of the rehab by himself and began to learn the remodeling aspect of the business over the following year. He sold it 18 months later for $85,000. That's when he first decided that he loved this business.
Watch the basketball video here: https://www.youtube.com/watch?v=I8lFiLVi2B0
Steve has told them what he would like to be said about himself by his students: "I really knew that Cat Daddy (Steve's nickname) loved me and cared deeply about me."
Steve's website can be viewed here: http://www.stevebaxterdallasmultifamilyspecialist….
Steve is famous for this quote: "I believe in the circle of life. The most important purpose I have in this life is to be the very best father I can be to my two sons, to help train, develop, support, and love on them all the time!"
As a junior on the basketball team, Andrew Baxter knew he was not going to get to play much at all so he resolved that he wished to be the best possible teammate on the basketball bench. He did this by encouraging the entire bench to completely support the players and be cheerleaders for them. He encouraged all the bench to "go crazy" for the players on the court. It made a huge difference in the team spirit and most likely helped the fact that the team made it to the playoffs for the first time in a long time.
Andrew Baxter was a 5-foot-9 point guard, and worked very hard during his high school basketball career on Pearce's team. This hard work and diligence taught him some of the traits required to succeed in life.
For Andrew Baxter, high school basketball was just the start. He was looking forward to the challenges of college. He now attends Texas Tech with his brother Brennan.
Andrew's perspective is amazingly similar to that of his father, Steve Baxter, and ultimately to that of the Apostle Paul, who wrote, "Everything that was gain to me, I consider to be a loss because of Christ. What I mean is, I consider everything to be a loss in view of the surpassing value of knowing Christ Jesus my Lord." (Philippians 3.7-8)
For the Apostle John wrote that "God so loved the world that he gave his only begotten son that whosoever believes in him shall not perish but have eternal life." (John 3:16)
Company Information: Organization: Steve Baxter Real Estate Investor Address: 7529 Stonecrest Drive, Dallas, Texas 75254 Phone: 214-549-0440 Website: http://www.stevebaxterrealestateinvestor.com Email: stevebaxterrealestateinvestor@gmail.com
Release ID: 194758