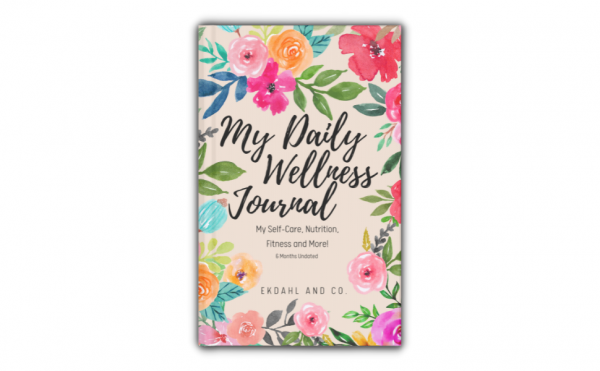 - February 27, 2022 /PressCable/ —
The new fitness journal by Ekdahl & Company affirms the company's mission to help more people develop healthy habits. According to the company, daily journaling has a therapeutic effect, and often strengthens one's personal affirmations for success, wealth, and love.
More details can be found at
https://www.amazon.com/Daily-Wellness-Journal-Self-Care-Nutrition/dp/0578307553
With the updated gratitude journal, people can easily jot down their ideas and keep track of their habits. The daily gratitude journal was intended to be an effective and convenient way for people to practice thankfulness in their lives.
Emerging studies have shown that gratitude has a positive physiological effect. Experts have noted that those who practice daily gratitude reminders typically have a stronger immune system and are less likely to develop mental disorders such as depression and anxiety. Research suggests that this may have to do with the fact that those who practice daily gratitude often follow healthier lifestyle habits.
Healthy lifestyle habits include self-care strategies such as eating healthy, nutritious food, drinking an ample amount of water, not smoking, exercising regularly, and sleeping correctly. Scientists clarify that these habits, combined with proper mental training, can prevent a person from developing major health diseases such as cancer.
One can strengthen one's fortitude by practicing daily and weekly affirmations. This is made easier with the fitness journal by Ekdahl & Company. The wellness journal includes 180 days or 6 months of undated pages or a total of 406 total pages with 2 pages per day with 2 weekly end cap pages. It is printed in a smooth matte high-quality cover and features thick white paper.
The daily gratitude journal is 6 x 9 inches and can be purchased at any time of the year.
Global shipping is available.
A company spokesperson said, "Keep it by your nightstand to journal every morning or night, easy-carry size during the day. Encourage yourself to develop a greater organization in your day-to-day schedule. Improve your healthy habits to maintain a balance in all areas of your life so you can have the best day every day."
Interested parties can find more information by visiting
https://www.amazon.com/Daily-Wellness-Journal-Self-Care-Nutrition/dp/0578307553
Release ID: 89065921