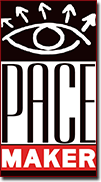 - July 7, 2016 /PressCable/ —
A new leadership and personal improvement seminar has been announced, run by Dr. Cynthia Pace, the Leadership Guru, as a way of creating a culture of trust and personal responsibility. The workshop, scheduled for July 28, 2016 in Baltimore, Maryland, is designed to help organizations and individuals to experience their own greatness by honing in on personal strategies that they can use to improve self believe, confidence, and leadership.
More information can be found on the Leadership Guru website at: http://leadershipguru.com.
The site explains that the course will be ideal for any interested parties looking for an accurate scientifically valid assessment of their personality, or those wanting to discover the appealing and commendable character traits that define them, along with the personality traits that separate them from other people.
Called "DISC Talk for the World", the event will help the participants to find greater meaning and value within themselves, ensuring they realize their potential and receive a full, accurate account of the character traits that define who they are. Through helping participants to pinpoint the traits that make them who they are, the course can help to improve belief, confidence and leadership, teaching life lessons that can be applied instantly.
Participants can try new ways of memorizing and understanding what makes them successful, and discover the authentic reasons behind their own decisions. The Leadership Guru site underscores that these lessons can be especially beneficial for anyone currently undergoing self revelation, switching careers, or looking to elevate themselves personally or professionally.
Some of the questions that will be answered include "Why do I hate going to work?" and "Why don't I like the people I work with?" Others can assist organizations in creating and demonstrating their value and provide convincing evidence of their performance.
Dr. Cynthia Pace is a speaker, leader, consultant and certified professional facilitator endorsed by the International Association of Facilitators. She serves the government and nonprofit sectors, and helps individuals and organizations improve themselves by identifying needed leadership behaviors that produce successful results.
Any interested parties looking to find out more about her or DiSC Talk for the World can find further details on the website, and send questions through the contact form provided.
Release ID: 122483