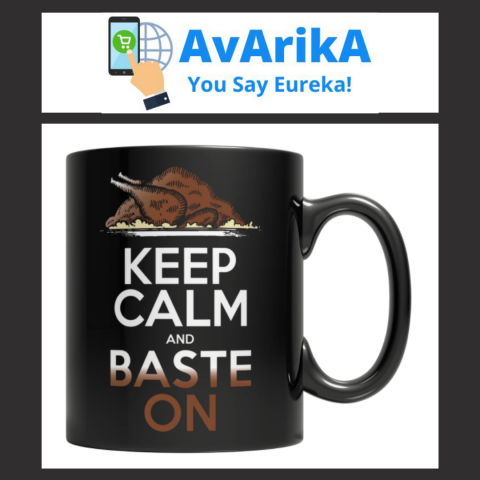 - November 16, 2020 /NewsNetwork/ —
AvArikA announces the launch of its print-on-demand mug collection. These mugs are available on the company website and Etsy stores. They feature unique and trendy designs and can be customized according to the customer's requirements.
For more information visit their website at https://www.avarika.com
With the announcement of its online retail newly released product, this firm aims to make a customer's holiday shopping experience affordable and easy. The tradition of gifting especially during holidays and special events such as Thanksgiving, Christmas, New Year, birthdays, and anniversaries has been around for decades. According to this firm, a customized mug is a thoughtful gift idea. It can convey love, appreciation, and gratitude, to the receiver of the gift.
AvArikA is known for acquiring good products from the best sources and making them available in one place for the customer. The print-on-demand mugs are available in various shapes and sizes and are manufactured using different materials such as ceramic, glass, and steel as well. With the wide variety of choices available, this gift can be unique and memorable for the user.
AvArikA has a holiday sale taking place currently and discounts of up to 60% are available on all items in the online store. The offers mentioned are valid through November. Customers can find useful deals on products and especially on the print-on-demand mugs.
AvArikA ensures that the payment options provided on its website are secure and the credit card information of a customer is never relayed to any other party or vendor, through the online transaction. The customer can have a convenient risk-free and stress-free shopping experience.
Free shipping is offered anywhere in the US with a 14-day return and exchange policy if the customer is not satisfied with the product. However, AvArikA does not offer returns or exchanges on customized and personalized orders, unless the product is damaged on arrival. Dispatch time will vary from order to order depending on the processing time, which in turn is based on the amount of work that goes into each order.
We recently launched ELECTRONICSJOY4U online store, with electronics and accessories at competitive prices. You can buy a wide range of high-quality digital and surveillance cameras, speakers, headphones, smartwatches, monitors, and tablets. For more information visit their website at https://electronicsjoy4u.com
For more information visit their website given above or https://avarika.com/collections/print-on-demand-mugs and https://vdesizn.etsy.com Call them on +1-609-779-1919.
Release ID: 88985821