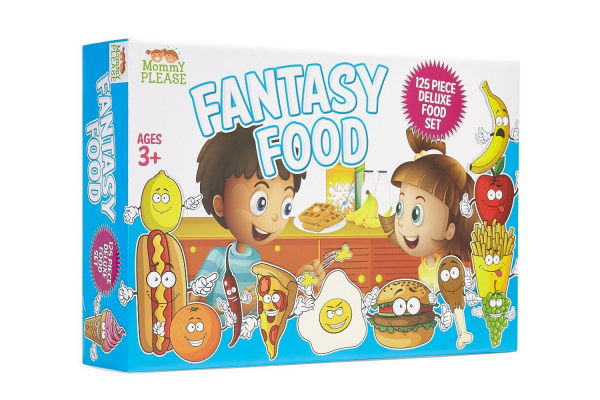 - September 28, 2016 /PressCable/ —
Mommy Please, the manufacturer of the #1 ranked play food set, announced that they would have a customer appreciation day.
"We love our customers. They're enthusiastic and provide us with fantastic feedback to help make our play food set the #1 on Amazon.com. This is a huge accomplishment. We would not have this success without our loyal customers. Now, we want to celebrate them" stated company spokesperson Elsie Murphy. In honor of this day, Mommy Please will offer special discounted pricing and a few other surprises for their customers.
Made of BPA-free plastic, the Mommy Please 125 piece food set is not only durable, but also safe for children. Murphy explained, "Our toys are made for children. Young Children. These children love to explore, including with their mouth. We want to ensure the safety of these young explorers. So we only use the best materials for our products."
The Mommy Please play food set contains 125 pieces, with foods from all 4 different food groups. Some of the play food pieces include waffles with butter, French bread, potatoes, peppers, apples, pizza, ice cream, pear, orange slices, eggs, cucumbers, corn, carrots, broccoli, bananas, milk, juice, strawberries, grapes, asparagus, chips and more. The large variety of foods gives children many opportunities to explore and learn while playing.
Customers love the Mommy Please play food set. Over 500 Amazon customers have reviewed the play food set, with 99% of them saying they and their children love the educational toy. The average customer review rating is 4.8 out of 5 stars.
The Mommy Please play food set is sold exclusively on Amazon.com. For a limited time, the play food set is on sale for $23.91. Free shipping is available on all orders over $49. Any customer not completely satisfied with their play food set can return it to Mommy Please for a full refund. No questions asked.
For more information visit: https://www.amazon.com/Play-Food-Set-For-Kids/dp/B01COI9EAC
About: Mommy Please has worked tirelessly to bring children a play set that will never cease to keep their imaginations going. Mommy Please strives to ensure that happiness, education, and creativity are all incorporated into play time every single day. As a company that focuses on family values, Mommy Please intends to influence the lives of families around the world.
Release ID: 134741