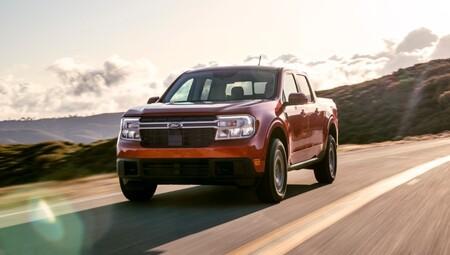 - February 7, 2022 /PressCable/ —
February 7th, 2022 — With an affordable price tag of 20,000$, Ford's latest truck has piqued the interest of truck enthusiasts across the nation. While some customers believe this compact truck is expensive, its extensive features and exceptional efficiency justify the twenty-thousand-dollar price tag. For this reason, there has been a substantial influx of reservation orders on Ford Maverick 2022.
On January 24th, Monday, retail orders were suspended to keep up with the overwhelming booked orders in the past few months. The company shared no other specifics about the period of this suspension, and customers were advised to be patient until the computer chip shortage was resolved. This suspension led to confusion among the truck enthusiasts who could not get their reservation order through in time.
At present, no one is sure about the continuation of retail orders, and the company is primarily focusing on delivering the booked orders. While most users on the FordTruckFanatics cannot secure a reservation, quite a few people have reported the delivery of their Ford Maverick last week. These customers ordered their hybrid truck in the third quarter of 2021 and have now successfully secured the new model.
Experts on the FordTruckFanatics forums speculate that the suspension of reservation orders won't last more than a few weeks. Representatives from Ford Motors have also asked customers to wait for updates by the end of February 2022. The company will likely continue the reservations after announcing newer models for 2023. For more information, call your local Ford dealers or reach out to experts at FordTruckFanatics.
About "Ford Maverick 2022"
Ford Maverick 2022 is the latest model from Ford that brings a gas-electric hybrid system to the customers. It addresses the fuel economy issue and further differentiates itself with various handling features. This compact model is perfect for users with limited funds and who need an easy-to-manage truck. The final pricing may vary depending upon the dealership, but the base price goes upwards from 20,000$. Contact local dealers to learn more about Ford.
Release ID: 89062978