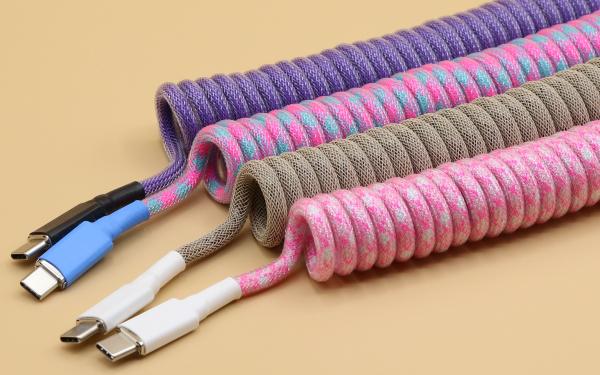 - March 17, 2020 /PressCable/ —
Deez Cables, established in 2019, offers an artful twist on the mundane in the world of tech gear. Specifically, they provide custom designed cords and cables for use on a variety of branded mechanical keyboards, with an enticing array of options that give these everyday items a playful flare.
They offer their customers a fun and unique assortment of choices, complete with helpful tidbits to guide the buyer towards products that will work best for their intended function. Deezcables.com presents a clean and simple interface, with attractive images and drop-menus that make the buyer's options easy to explore.
The product list encompasses functional needs as well as aesthetic preferences, with a mix-and-match menu layout. Among these options, buyers will find 5 different cable lengths, 3 different coil lengths, 6 types of USB device connectors, 3 types of USB computer connectors, and even an option for detachable cable ends.
Additionally, deezcables uses 2 different kinds of material for the outer covering of the cords, each with their own variety of colors. The cord material which is a USA-made Type III nylon or nylon/polyester paracord and the Techflex is braided from 10 mil polyethylene terephthalate (Flexo PET®) monofilament yarns. Altogether, customers have over 100 color styles to choose from.
Deezcables provides useful information about optimal cord length for various devices and their power usage, as well as tips on whether a coil or a cable would best suit their needs. Customers can even choose connectors that allow them to combine different products, to create variable length options to accommodate differing needs and circumstances.
While each option is priced separately based on cord length and connector style, the average cost for a custom product runs at about $25. For a fun and flexible array of options, check out DeezCables.com.
Be sure to use the discount code "deezcables10%" for a ten percent discount on orders, active through the end of April.
Release ID: 88949987