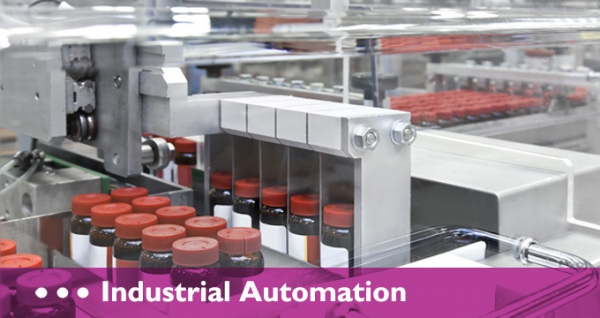 - September 16, 2015 /PressCable/ —
Astech Projects, a leading robotics and automation company in the UK and recipient of the Queen's Award for Enterprise: Innovation, announced that they now specialise in custom design of automation solutions for the pharmaceutical and medical industries. The industrial automation company aims to help manufacturers meet their growing demands for increased throughput, quality, and reliability while maintaining economic viability.
Visit the laboratory automation company's website for more information.
Astech Projects is geared towards introducing automation technology to heavily regulated industries. Their scope includes pharmaceutical, medical device, consumer healthcare, petro-chemical, and chemical industries. The company's goal is to help upgrade their facilities in order to improve their output and eliminate human error altogether. This can be done by providing custom-made robotics and automation systems to the manufacturers' production lines.
Astech Projects is dedicated on building reliable and long-lasting automation equipments that would enable manufacturers to operate round-the-clock, which effectively removes downtime and delays caused by human workers. This also means companies will have fewer work-related accidents to worry about, especially in hazardous workplaces where chemicals are always present.
Aside from the elimination of work-related risks, another benefit of having an automated production line is the quick return on investment as compared to traditional means, which could take years.
Anthony Moran, Sales & Marketing Director of Astech Projects, commented, "We've been delivering robotic & automated systems for 20 years and experience has shown us the investment can be recovered within as little as 12 to 18 months. Unlike humans, robots are robust, repeatable and can perform tasks in dangerous environments for 24 hours a day, 7 days per week."
Experts predict that robotics and automation will lead the world into a bigger industrial revolution by 2030. Manufacturers who adopted robotic automation to their factories have seen an increase in their production and a higher quality and reliability has been noted. This further solidifies the need for manufacturers to follow the trend
Interested parties can meet Astech at The Robotics Show, Excel, London on 20-21 October 2015.
For more information about the industrial automation company, feel free to visit their website.
Release ID: 91437