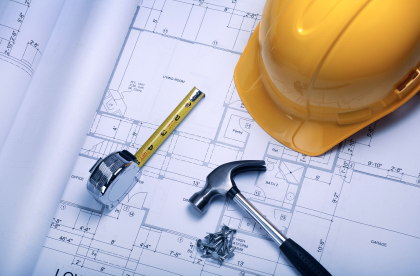 - May 26, 2018 /PressCable/ —
HARLEYSVILLE, PA–Gehman Design Remodeling, a custom kitchen and bath remodeling firm in Harleysville, Pennsylvania has released an article outlining tips for homeowners starting the remodeling process and attempting to find the best remodeler for their project.
The full article and tips can be accessed at https://www.gehmanremodeling.com/a-good-fit/.
Finding the right contractor for a remodeling job is one of the biggest parts of the entire process and, in many ways, can determine the success or failure of the whole project. Gehman Design Remodeling has released their expert opinion on the best way to proceed through choosing a remodeling specialist for a job that will ensure happiness on the parts of all involved. While most people believe that the key to finding the right contractor or remodeler is to ask for several bids and opt for the least expensive, Gehman Design Remodeling asserts that there are other factors that should be considered before hiring an individual to do work in your home or business.
Their best advice suggests that homeowners should choose to work with an individual in which they feel the most comfortable with and that is trustworthy. Asking friends, family members, or co-workers for recommendations is always a good way to start, and Gehman Design Remodeling professionals also recommend looking for those that are members of the local Chamber of Commerce or local chapter of the National Association of the Remodeling Industry (NARI).
When asked to speak more about their advice for homeowners, Travis Yoder, Marketing Director for Gehman Design Remodeling, says "Many people believe that getting price bids from three remodelers is the way to go. However, we feel that design-build remodeling may be a more effective approach when you consider the complexities and uncertainties that go into a bid. Cost is an important factor when finding a remodeler that fits your budget, but more important is finding one that has the right experience and personality for you and your project. At Gehman Design Remodeling, we believe that working as a team with a professional design-build remodeler allows homeowners to set a budget and a remodeler that fits their needs."
Gehman Design Remodeling is a full-service design and build company owned by Dennis Gehman who has been designing and building kitchens, additions, and baths since 1990.
Gehman Design Remodeling is located in a mid-19th century renovated historic barn in Harleysville in southeastern Pennsylvania and works with clients in Montgomery, Bucks, Delaware, and Chester counties. The company has a showroom at 355 Main Street in Harleysville.
Those interested in speaking to a design professional or learning more about the services offered at Gehman Design Remodeling are invited to visit their website at https://www.gehmanremodeling.com/.
Release ID: 351394