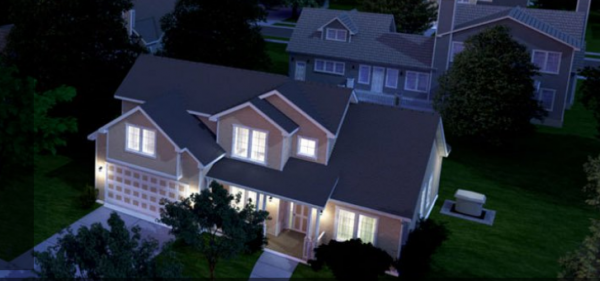 - November 14, 2016 /PressCable/ —
Nationally recognized Buckeye Power Systems announced its leading and diverse range of top standby generators from the world leader in power generation products, Cummins Power Generation, a unit of Cummins, Inc. Ideal for any residential, commercial or industrial application, Cummins is a world leader in power generation products serving the marine, RV, .
More information is available at http://buckeyepowersystems.com.
Buckeye Power Systems is a popular factory-authorized sales and service dealer for Generac and Cummins generators based in Cordova, Memphis, Tennessee, drawing on a team of factory-trained professionals to deliver the best generator options, deals, installation or service pricing, reviews, rankings and advice for home or business owners and industrial clients across the country.
The trusted and full-service e-commerce seller of premium quality generators announced its selection of standby generators from Cummins Power Generation, including a broad range of the most dependable and economical options to ensure reliable backup power in the event of a power outage in any residential, commercial or industrial setting.
The range of Cummins standby generators provided by Buckeye Power Systems include air-cooled, liquid-cooled and diesel generators available in a wide range of sizes and voltages, from 8kW to 150kW and higher, supported by expert advice from its friendly and experienced staff committed to helping clients find the best and most suitable backup power solution for their particular needs and budget.
Free estimates and consultations with the Buckeye Power System team along with more information on the full range of standby and portable generators, transfer switches or generator parts available can be requested at 901-379-8097 or through the website provided link above along with up-to-date standby generator rankings, extensive tips and advice on standby generator installation costs, and choosing an installer.
David RIchey, president of Buckeye Power Systems explains that "in our experience selling standby generators to homeowners and industry, Cummins gets a 5-star rating consistently. Over 3,000 of the nation's home builders have also awarded Cummins with Builder magazine's Brand Leader award for each of the past four years. Cummins generators can be found at online stores like ours or big box stores like Home Depot but our best advice to customers is to develop a relationship with a factory-authorized dealer where you will benefit from solid advice and factory-trained technicians. We encourage customers to call us for rock bottom pricing on specific models."
Release ID: 145667