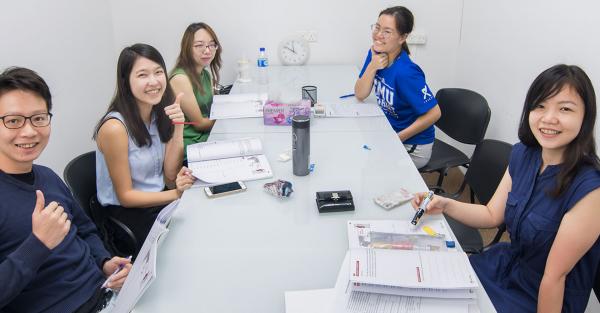 - April 11, 2021 /PressCable/ —
Crystal Learning, a language school in Singapore, launched updated small-group language classes, which allow students to learn languages at increased speed. Students can learn English, Japanese, Korean, Chinese Mandarin, Bahasa Indonesia, and European languages.
More information is available at https://crystallearning.edu.sg
The new announcement provides students with an affordable and practical way to learn foreign languages and, at the same time, receive individual attention from the teacher.
Traditional language learning in groups of up to 25 people are usually relatively cheap. However, students interact with the teacher less and cannot receive individual explanations in case they don't understand a topic. Individual lessons with a teacher are very efficient, but often very expensive.
Crystal Learning language school has discovered from its experience that most people learn in the most effective way in small groups of up to 8 students. Crystal Learning's language classes are small and learner-centric. The teacher is able to give individual attention to each student and attune the lesson to their needs, keeping the group spirit and stimulation of a group lesson.
Alex Lim, the school's director, said: "Upon comparing how many hours it takes at other language schools in Singapore to complete a certain book and master a certain level, it was concluded that in Crystal Learning's small group classes students can master a new language at roughly twice the speed."
Rather than focusing on learning grammatical rules, the school's teachers highlight the practical application of the language and conversational skills, which makes the lessons more engaging.
The school helps students learn English, Japanese, Mandarin, Korean, Bahasa Indonesia, as well as European languages, including Italian, Spanish, French, and German. Lessons can be customized for clients with special requirements. One-on-one private lessons and online lessons are also offered.
"The class was excellent," said a satisfied client. "The teacher was very enthusiastic and helped students develop easy-to-use verbal skills. There was a very good balance of new words and revision in the textbook so that learning was a real pleasure."
Interested parties can find more information by visiting https://crystallearning.edu.sg
Release ID: 89004620