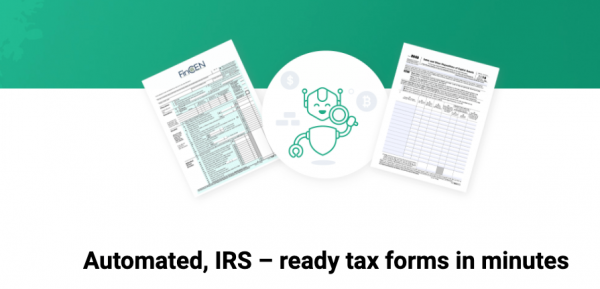 - June 19, 2020 /PressCable/ —
A new crypto tax filing report has been launched by Crypto Info Wire detailing the benefits of ZenLedger. This is a powerful and efficient tax management tool for investors and accountants dealing with cryptocurrency.
More information can be found at https://cryptoinfowire.com/zenledger
The report explains that the crypto tax software can help clients to meet the Bitcoin and crypto tax deadline, which has been extended to July 15th. It offers a streamlined approach to cryptocurrency admin and finance management, and makes it easier to avoid an IRS crypto tax audit.
The coronavirus crisis has led to the April cryptocurrency tax deadline being extended. Investors can file a further extension up until October 15th, but they need to pay any taxes due by July 15th.
While the extension gives investors longer to file their tax return, it's still imperative to manage the return in detail. ZenLedger automates the process to avoid errors and take the stress out of the tax management process.
ZenLedger supports over 300 exchanges, which makes it easier to calculate capital gains and losses across exchanges. It also provides auto-fill functionality, including Form 1040 Schedule D and Form 8949.
Users upload their transactions from the exchange or wallet using an API or CSV. All the instructions are provided, and users don't have to worry about calculating the cost basis for each transaction.
The ZenLedger team states: "ZenLedger imports your transactions and prepares useful documents, including Capital Gains Reports, Income Reports, Donation Reports, and Closing Reports. It will produce profit/loss statements for you and your CPA. Whether you are a miner, day trader, or Hodler, ZenLedger is here to ensure you never overpay in taxes."
ZenLedger works with all majors exchanges, crypto and fiat currencies. This includes Bitcoin, Ethereum, and Litecoins. The tool is pioneering transparent solutions for CPAs who want to help their customers, and investors managing their cryptocurrency.
Zane Witherspoon, the CTO of Dispatch Labs, said: "I used ZenLedger a couple days before the tax deadline and they saved me. I gave their CEO a hug."
Full details can be found on the URL above.
Release ID: 88956337