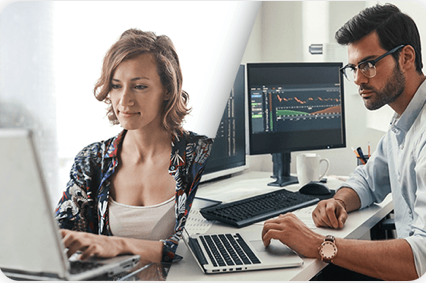 - March 21, 2021 /NewsNetwork/ —
Tradegane, an investment consulting firm, recently released a comprehensive report on TRENDTraderPRO, a new analytics and training software designed for beginners without significant technical knowledge of investment trading platforms.
More information can be found at https://tradegane.com
In an increasingly technologically advanced trading environment, it can be difficult for older investors to stay competitive. The new software aims to make the trading of stocks, bonds, options, and cryptocurrency more accessible and combat ageist trends within the investment world.
TRENDTraderPRO includes web-based investment strategy training, as well as an analytics platform that simplifies the graphic representation of market data to make information more accessible to investors. The simplified data display can be used to understand market trends and drive investment decisions.
The new software's additional analytics tools include a heatmap, designed to analyze trends in price changes based on time of day to support trading decision making. TRENDTraderPRO also includes a reversal zone indicator which analyzes price reversal probabilities to aid in exit strategy planning, as well as a stock scanner that automatically scans markets and alerts users of buying opportunities based on a proprietary algorithm.
The software can be used as a standalone application or as an add-on suite of tools within two leading investment platforms, TradingView and Thinkorswim from TD Ameritrade.
Tradegane's report on the software explains that the analytics platform can be effectively used to support an effective momentum trading strategy. Momentum trading involves buying stocks as they begin to rise in value and selling them at or near their peaks, and can be an efficient way to take advantage of short-term market volatility.
According to the report: "Technology, access, mindset, and no-fee trading have most likely solidified momentum trading as the vehicle used by the markets for the foreseeable future. Markets are very volatile right now. So, having flexibility built into a trading system is a critical function."
The report goes on to explain that the new software has benefits beyond the trading of traditional commodities, stocks, bonds, and options. The momentum indicators can also be used to analyze trends and plan trades of cryptocurrencies like Bitcoin.
Interested parties can find more information at https://trendtraderpro.net
Release ID: 89001927