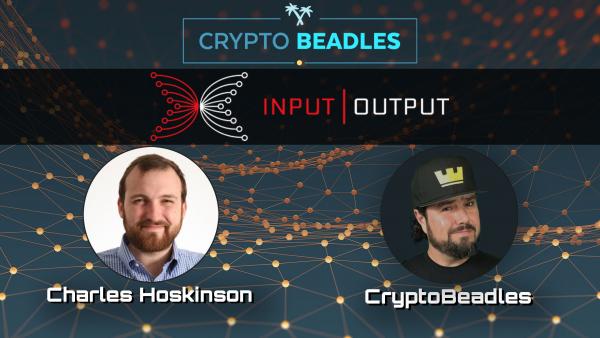 - August 26, 2019 /PressCable/ —
Leading cryptocurrency & blockchain YouTube channel, Crypto Beadles, interviews Charles Hoskinson, CEO of IOHK in the video below. In Crypto Beadles videos, he helps viewers get to know the people behind the business. This video interview dives into Mr. Hoskinson's background, shares what he's doing now as well as some of his hobbies and his love of history. He even shares some impactful and cool stories he likes from the past. Crypto Beadles often explores a person's influences from books and authors and in this interview Charles shares some of his favorite authors as well. Beadles is excellent at helping us know the whole person, not just the company or technology they are developing. The video interview can be viewed below.
https://www.youtube.com/watch?v=yoRw9uRuoiU
IOHK was founded by Charles Hoskinson and Jeremy Wood in 2015. They are an engineering company that builds cryptocurrencies and blockchains for corporations, government entities, and academic institutions.
Mr. Hoskinson also works on the Cardano project (ADA), which he discusses at length. He explains how Cardano differs from some of the other blockchain projects out there and how they are bringing innovation to the cryptocurrency space to help bring lasting change. One area Cardano helps is to develop standard definitions for key processes in crypto like testing. They are building crypto based on peer-reviewed academic research to ensure it is sound and beneficial. Cardano also works on theory and what's behind crypto for processes like scaling and safety.
Charles Hoskinson was the founding chairman of the Bitcoin Foundation's education committee. He also established the Cryptocurrency Research Group in 2013. Mr. Hoskinson focuses on educating people about crypto and decentralization. By doing so, he hopes to improve adoption and increase use in the mainstream.
Crypto Beadles and Charles Hoskinson also delve into the pitfalls of Bitcoin. They discuss what could happen if Bitcoin's not on top anymore. How would that look? What is the plan? Some readers may be aware that there has been a turbulent past with Mr. Hoskinson and the Ethereum Community. These challenges are discussed in the video, as well.
Towards the end of the interview, they share their thoughts on Mark Zuckerburg's decision to start a Facebook currency known as Libra. Mr. Hoskinson gives his opinion on some of the challenges that Libra coin will most likely face.
The video can also be viewed on the Crypto Beadles website.
ABOUT CRYPTO BEADLES
Beadles is a Christian, father, husband, successful serial entrepreneur, seasoned business builder; prominent Blockchain & Cryptocurrency educator on TV, YouTube, TradingView Sessions, and throughout the world. Beadles is the builder and Co-Founder of the Monarch Wallet, MonarchPay and is a member of the C4 Crypto Consortium. He is an avid believer in Cryptocurrency, Blockchain technology and offers some of the most in-depth, educational, unique, and insightful content available.
Release ID: 88910894