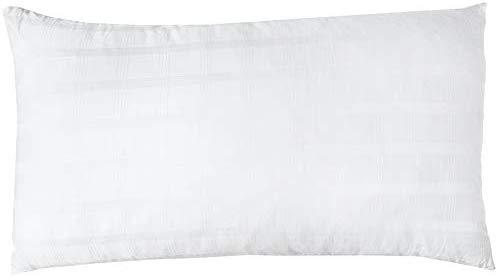 - November 9, 2019 /PressCable/ —
A new high quality, comfortable and affordable cooling memory foam pillow has been launched called the Xtreme Comforts Gel Infused Fiber Memory Foam Pillow. This shredded memory foam pillow is designed to support people who sleep on their back, side or stomach, improving their quality of sleep.
The site explains that the Xtreme Comforts Memory foam pillow features a blend of cross-cut shredded memory foam and gel infused polyester fiber. This fiber is designed specifically to keep the shape of the pillow over time, rather than lose the shape and comfort like a lot of other pillows do with age. This means the design of this pillow is affordable, comfortable and long lasting.
In addition to this, the cooling memory foam helps to reduce sweat during the night and help customers stay comfortable and asleep rather than waking throughout the night with discomfort or heat.
This gel infused fiber makes use of a breathable, gel-infused polyester blend that aims to increase airflow throughout the pillow. It also simultaneously removes heat, which makes for a cooling and comfortable pillow that stays that way throughout the night and throughout the pillow's life.
Similar pillows use a different type of process and components when creating a cooling memory foam pillow, which tend to leave behind foul odors such as chemical smells. The Xtreme Comforts Memory Foam pillow is created using a clean process that ends up making the pillow fresh and odor-free as well as hypoallergenic.
Customers will find that this pillow is adjustable to meet all customer preferences. The pillow features a removable Tencel cover whereby customers can add or remove the filling as they see fit in order to make the pillow slimmer, larger, softer or more firm.
Full details can be found by visiting their website or Amazon store online.
Release ID: 88933274