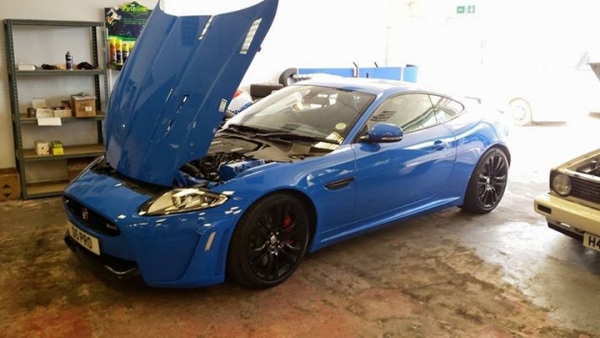 - August 5, 2015 /PressCable/ —
Croft Autotech Ltd has today released a free report titled: "Making Sure The Car Is Fit For Summer Holidays". This report aims to reduce risk of car breakdown. By doing so it helps customers avoid the risk of ruined holidays.
The report has been made openly available and at no cost by Croft Autotech Ltd. Originally designed for its own customers it is now available to the general public. Croft Autotech are regional leaders within the Car Servicing market in Scotland and have a special interest in summer car safety and reducing risk of car breakdowns.
The report was also written with a specific focus on car owners who regularly use their car for relatively short journeys to work but are now planning longer summertime trips to distant relatives or relaxing holidays. Scott Cheyne, wrote the report after talking with customers about car breakdowns happening as people were going away on for a summer holiday. So they looked at the potential reasons. That led to writing a report to help more customers enjoy their summer breaks without a breakdown.
When asked about why they released the report at this time, Scott Cheyne, Owner at Croft Autotech Ltd said: "Cars are designed to cope with long journeys but most private cars are doing relatively short journeys all year. They become like couch potatoes doing as little exercise as they can get away with. Then we subject them to marathon runs without any preparations. This invariably leads to breakdowns and ruined holidays."
Interested parties can find the report ready to download, for free, at http://croftautotech-ellon.com/car-service/car-servicing-summer-holidays/
Croft Autotech is a family run car servicing and repairs garage but are best known regionally for helping customers to get the best from their car. They have always done a lot of work with High Performance Car Tuning giving them a professional overview of what can happen to cars that are being pushed harder than normal. This would include for example doing longer distances and higher speeds commonly associated with summer holiday trips. This unique position gained over the last ten years gives it the authority to produce such a report on Summer Car Safety And Reducing Risk of Breakdowns.
More information on Croft Autotech Ltd can be found at http://CroftAutotech-ellon.com
The Report "Making Sure The Car Is Fit For Summer Holidays" can be downloaded at http://croftautotech-ellon.com/car-service/car-servicing-summer-holidays/
Release ID: 88367