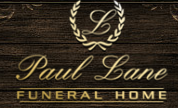 - September 6, 2017 /PressCable/ —
Cremation has a long history as a means of caring for human remains and is the dominant method for handling bodies in many sections of the world. In 2015, the cremation rate in the United States was 48.6%. Choosing to cremate a loved one is a deeply personal decision, as is the choice to select burial. Serving the area of Laurelton, NY, the caring funeral professionals of Paul Lane Funeral Home are available to guide families with this sometimes-difficult decision. Please visit http://www.paullanefuneral.com/When-Cremation-is-P… to learn more.
Oftentimes, families choose to cremate their deceased because they are working with a tight budget. A direct cremation, which lacks a visitation, funeral service or memorial ceremony, is often a quarter of the price of a traditional burial. However, the funeral directors of Paul Lane Funeral Home heartily recommend that a family brings their relatives and friends together in remembrance of the departed. The value of doing so exceeds mere cost- a service or ceremony in honor of a loved one brings closure and healing after loss.
Another factor that draws families to cremation is a desire to keep arrangements simple and fast. A direct cremation is the most basic plan. The physical remains are transferred directly to the crematorium and all is accomplished within hours of the completion of the required documentation.
Others prefer cremation because of the flexibility it offers. A memorial service can be arranged after a direct cremation at the time and location of the family's choice. This means that the gathering can take place at a time that best accommodates the various schedules of guests. Those coming from far away have the opportunity to find more affordable travel arrangements. Also, rather than having to rush funeral plans to occur days after the passing, the family has more time to design and execute the commemorative event when holding a memorial service. There is ample time to select scriptures, literary passages, excerpts from poetry, musical accompaniment, photographs and videos. The fact that the body is not present at a memorial service allows for it to occur anywhere, such as a favorite restaurant, a reception hall, a park, a mountaintop or a beach. Often, the urn containing the cremated remains is displayed at the memorial ceremony, usually along with flowers and a recent picture of the deceased.
In addition, cremation provides families with a greater number of options in terms of the final disposition of a loved one's remains. As examples, the family may keep the inurned cremains in the home, have portions of the ashes incorporated into solid glass sculpture or keepsake jewelry, place the urn in a columbarium niche or arrange a scattering ceremony on land, in the air or at sea.
Release ID: 236730