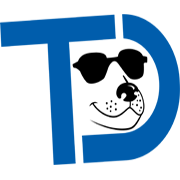 - February 17, 2016 /PressCable/ —
Top Dog LLC, an authorized HughesNet super fast internet retailer between Florida and the South Georgia areas, has launched a series of satellite internet packages for homes and businesses in the region. A number of special deals are available, including up to 50 gigabytes per month free – and new customers can receive $50 cash back.
More information is available on the Top Dog LLC website at: http://topdogllc.com.
Top Dog LLC is a local business in Florida and prides itself on offering industry-leading service to a local customer base. Because customers won't be buying their internet from a faceless global corporation, they can expect high levels of customer service, and call or visit the business if they have questions. Customers will benefit from 24-hour customer service, including live chat with an experienced professional, fast email response, and staff on hand to take calls throughout the day.
HughesNet is a renowned satellite internet service, which pairs the latest in advanced satellite technology with a powerful network on the ground. Every time a user goes online, the request is sent to a satellite orbiting in space. The satellite's orbit matches the earth's, always staying in the same place. This allows for higher speeds and greater download capacity even for those living in more rural areas.
Because it uses satellite technology rather than the phone line, a HughesNet internet connection can be used without a phone line or modem in the house at all. Its internet connection is always on, allowing users to surf the net instantly and load web pages much faster than a standard connection.
Visitors to the Top Dog site can fill in their zip code to find exactly what special offers and packages are available to them, so they can sign up for the fastest internet available. There are options for free installation, up to $150 of instant savings, and monthly discounts available.
Plans start at $49.99 per month for the Prime Plus package. The Pro Plus plan is better suited to more demanding internet use, while the high-tier Max package offers even faster speeds for multiple users.
Top Dog LLC can be contacted at: Top Dog LLC, Crawfordville, FL 32327, Phone: (844) 515-2396
Release ID: 104172