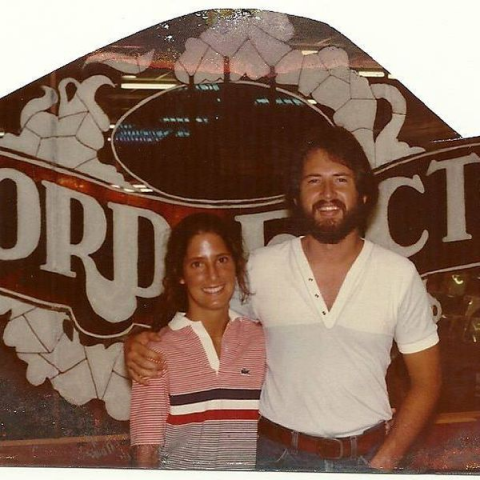 - December 12, 2021 /PressCable/ —
Following Odonavich's entrepreneurial journey from an employee at his parent's Dairy Queen to the founder of his own wildly successful business, this book is a rich combination of memoir and business wisdom. Entertaining and inspiring, Craig's Record Factory is a nostalgia trip into the bygone era of vinyl, jukeboxes, and good vibes.
Craig's Record Factory captures the voice of an age. Through founding his own music store⏤Craig's Record Factory⏤in 1979, to the joys of marriage and family life, to competing with Blockbuster video rental, and the trials of the corporate world, Odanovich gives readers an unabashed look at the inside of the music and video rental industries during their most iconic eras.
Craig's Record Factory brings readers back to the time of jukeboxes, long-haired hippies, and vinyl records playing at the height of rock-n-roll. Combining entrepreneurial wit with his passion for a good song, Odanivich built a local music store that showcased the passionate relationship between music and community.
Odanovich continued his entrepreneurial journey with the budding video rental industry. Partnering with the regional supermarket chain H-E-B, Odanovich led his video rental stores to such success that they were partially responsible for the notorious collapse of Blockbuster. Odanovich later joined Hollywood Video as their Executive Vice President.
From vinyl to video, Craig's story reveals first-hand the passing of an age. Craig's Record Factory is all about taking a journey.
The final section of Craig's Record Factory dives into another stage of Odanovich's life: writing The Black Widow Trainer, an erotic adventure trilogy. Odanovich discusses the process and shares a few scenes with the trilogy sparknotes.
"I always said that if I wrote another book it would be more like The Old Man and the Sea. I didn't realize that old man would be me," says Odonovich.
Craig's Record Factory transports its readers⏤and if they learn some entrepreneurial know-how along the journey, then as Odonovich says, "So be it."
For those who lived in the 70's and 80's, Craig's Record Factory is a homecoming. For those who only know these era's through movies and songs, it is a look into another world. Follow Craig on his journey, and take a journey yourself.
Check out Craigs New book here alternatively click here to go to go to his website!
Release ID: 89056338