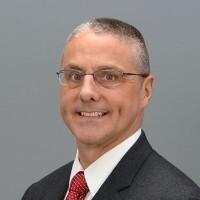 - November 11, 2020 /PressCable/ —
GLEN MILLS, PA, November 11 – Global leader Craig Henzel announces his upcoming book "Leadership from the Front Lines" that presents a new roadmap towards success based on his 20+ years as an officer in the U.S. Coast Guard and current role as a CXO business consultant driving global transformations across the Fortune 500.
In his book, Henzel will provide a path for readers to achieve effective leadership while developing ultra-high performing teams.
He recognizes that the world has seen more change in the last two years than we have seen in nearly a decade. Emotions are running high, employees and families are working and studying from home, the typical workday stretches into the evenings and weekends, and social equality dominates our consciousness. More than ever, leaders need to address the needs of their employees that have surfaced: the thirst for sincere, honest communications, and a way to take back their lost control.
Henzel, guided by his diverse functional experience, will clearly demonstrate how leaders can get real business progress through leading from the front, radiating positive influence, and getting the most out of the employees, even in a virtual set-up.
Henzel's book, https://www.leadershipfromthefrontlines.com/optin1604389987204, goes well beyond the current pandemic era as it will present leadership principles that can be applied to myriad challenges leaders are trying to solve.
"Read this book if you feel stuck in your current environment, struggle to unite teams through times of change, don't know how to develop high performing teams, or just need a shock to the system!," Henzel said.
Henzel is a graduate of the U.S. Coast Guard Academy with a Bachelor of Science in Management degree. His expertise in leadership was established on a global scale as he rose through the ranks to become a Captain in the U.S. Coast Guard. He has been able to take that expertise into boardrooms across the Americas and Europe and drive tangible, sustainable change, most notably in senior executive positions at General Electric, Johnson & Johnson, Merck, AstraZeneca, and Genpact.
Release ID: 88985278