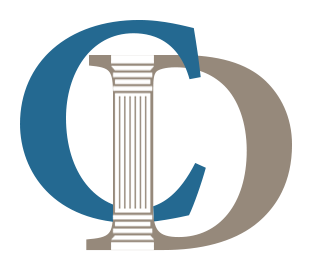 - March 21, 2018 /PressCable/ —
The Law Offices of Craig Donoff, P.A. will be holding a free seminar at the South County Civic Center, 16700 Jog Rd., Delray Beach, FL ½ mile South of Linton Blvd. at 4:00 PM on April 11, 2018 revealing "How The New Trump Laws Affect You!" This will be a FREE Estate Planning Living Trust and Tax Seminar. This seminar will reveal not only estate planning, living trusts but how the new Trump Laws affect you!
This is a must attend seminar for new Florida residents. The seminar will especially be appropriate if:
• You are a New Florida Resident
• Your estate exceeds $250,000
• You do not have a living trust
• You own a home or condo
• You have not recently reviewed your will or living trust
Craig Donoff, Estate Planning & Tax Attorney, will discuss:
• What a living trust is and how it works
• How you may avoid probate with a living trust
• Tax advantages of a Florida residency
• Planning for Incompetency and Disability
• New laws on Powers of Attorney and Living Trusts
• Why a will may not avoid probate
• The right and wrong way to leave money to your children
• How a living trust may help a married couple pay no estate taxes even if they have an estate worth more than $5 million
Craig Donoff, Esq. will also be joined by his Guest Speaker: Bruce E. Winter, J.D. LLM (Tax), CPA from Winter Financial Service Corporation.
Craig Donoff, Esq. will be leading the presentation and says this seminar is a chance for people to hear from industry leaders on estate planning, living trusts and tax. They can ask questions live and get information not readily available through other channels.
New clients who attend this seminar will receive a Complimentary ¾ hour Private Consultation to answer any estate planning questions they may have.
Space is Limited!!! There is Free parking and refreshments, so sign up by calling Brianne at (561) 451-8220 or online at https://craigdonofftrustandestates.com/free-seminar/.
About Law Offices of Craig Donoff, P.A.
Based in Boca Raton, FL., the Law Offices of Craig Donoff, P.A. was founded in 1974 and has been recognized as the leader in providing education about estate planning. The lawyers of Craig Donoff, P.A., are recognized experts on the revocable living trust in the Sun Sentinel, Miami Herald and Senior World newspapers. It is best known for Estate Planning, Living Trusts, Tax and Probate Law and dedicated to offering the highest quality legal and estate planning services at affordable rates.
Release ID: 317376