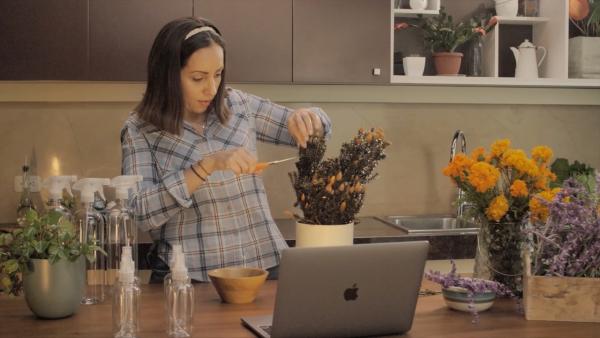 - April 26, 2021 /NewsNetwork/ —
The team at Backers Today just announced another awesome project for all DIY lovers. Meet Urbatch, an online platform devoted to the pursuit of sustainability, community, and health has announced the upcoming launch of a new online course that will enable participants to create their own sustainable beauty, food, and other products at home.
More details are available at http://backerstoday1.fnd.to/urbatch
The course will be launched in response to an increasing interest in both sustainability and organic, natural products. However, despite this interest, the Environmental Working Group estimates that in 2020, Americans used between 6 to 12 personal care products containing around 168 different chemicals, every day.
"As such, Urbatch is determined to teach everyday Americans the ease with which they can substitute these mass-produced, high-chemical, and unsustainable products for locally produced and naturally derived ones." – said the creator of Urbatch.
The new course intends to help people transform local ingredients into quality creations and in turn, reduce the impact of mass production so that all people can enjoy a more sustainable life.
In particular, participants will learn how to make their own personal care products including soap, deodorant, shampoo, moisturizer, fragrances, face masks, and hand sanitizer. The course will also provide instructions on at-home fermenting, distilling, and other food processing. Additionally, participants will learn how to create a range of all-natural cleaning products.
The course will consist of a series of easy-to-follow videos conducted by various professionals. Registered participants will also receive personalized feedback on their process and creations, and for an additional fee, participants can also have equipment and material shipped to their door.
The course is currently retailing their early bird tickets and will commence later in 2021.
Urbatch is the brainchild of Spirit Hunter, the brand responsible for the creation of the Easy Distiller and the one that currently retails essential oils and other natural products across the US.
A spokesperson for the brand said "The world needs self-sufficient communities that base their consumption and production on raw materials obtained locally, that is why we want to promote the production of better local products. We hope you join in on this sustainable adventure."
More information on how to register for the course is available at http://backerstoday1.fnd.to/urbatch
Release ID: 89007165