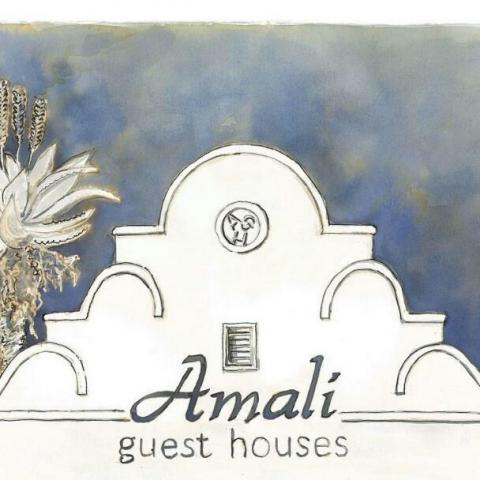 - April 17, 2021 /NewsNetwork/ —
Amali Guest Houses, a luxury accommodation based in Cradock – a picturesque town in South Africa's Eastern Cape province, have launched a range of updated services for travellers. The company offer high-end lodgings for business professionals working in the region.
More details can be found here https://amali.co.za
The newly updated rooms offer style and comfort in the historic surroundings of Cradock and the Karoo National Park. Guests can enjoy a swimming pool, braai areas for outdoor eating and convenient secure parking for the duration of their stay.
Cradock is widely regarded as the capital of the Karoo Heartland. While the town is best known for its natural sulphur spring, it has also witnessed some major events in the country's history. The Great Trek originated here and from surrounding neighbourhoods in the 1830's, as did the Ostrich boom of the early 1900's. Prosperity has returned to the region more recently as demand for leather and low-cholesterol meat has increased.
Travelling business professionals can now book from Amali Guest Houses' range of comfortable and well-appointed rooms. Luxury options are available with free wi-fi, an ensuite bathroom, air conditioning, DSTV, a coffee station and electric blankets for the colder evenings. Breakfast is also available on request between 8 and 10 am every morning.
Situated on the banks of the Great Fish River, Cradock offers visitors many attractions and areas of outstanding natural beauty. Amali guests can take in the sights of The Mountain Zebra National Park, The Pecan Trails, The Great Fish River Museum and The Jurie Lombard Watermill.
Amali Guest Houses are situated close to local amenities, shops, bars and restaurants. Travellers can also unwind in the natural sulphur waters of The Cradock Spa, an indoor hot pool renowned for its many attendant health benefits for conditions such as rheumatism.
Amali Guest House is owned by Marlize Coetzee and is named after a combination of Marlize and her daughters' names. They offer well-appointed, comfortable amenities for a range of travel needs. The tranquil surroundings provide an ideal setting for business professionals looking for a well connected and luxurious home from home.
According to one satisfied guest, "Fantastic cosy accommodation. It felt very homely and the little touches made us feel welcome. Highly recommended."
With their newly updated rooms and expanded services for business travellers, Amali Guest Houses affirm their reputation for high-quality accommodation and excellent customer care. For more information visit https://amali.co.za
Release ID: 89005792