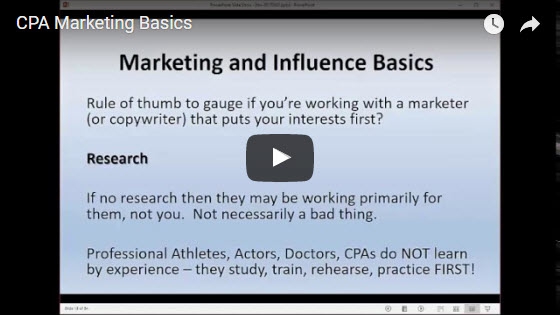 - June 27, 2017 /NewsNetwork/ —
Evergreen, Colorado-based CPEThink, a trusted provider of Continuing Professional Education (CPE) credits so that licensed professionals, general practitioners and individuals can maintain their license, has launched its expanded CPA market training. Suited to Certified Public Accountants (CPA) and auditors, the 19 courses range from 1.0 CPE credits through to 21.0, and all courses are Registry or QAS-Registry listed and relate to accounting practices.
More information is available at
https://cpethink.com
.
Launched in June, all new courses added to CPEThink's line-up focus on marketing and sales, so that licensed CPA's increase their client reach and build trusted relationships. These training courses include Sales, Niche Development, Accounting and Finance for Business Analysis, Business Essentials. E-Commerce, and Enterprise Risk Management, as well as Growing a CPA Firm with AdWords.
Delivered via the internet, all course are self-paced study modules that have no or minimal prerequisites. All students of the courses must complete a final exam with 12-months of module purchase. Plus, students' needs a minimum passing grade of 70% or higher to receive CPE credit as stated under CPE requirements. Further details are on the CPEThink website.
Meeting NASBA/AICPA Registry and QAS Self-Study interactive CPE guidelines, all listed courses meet all jurisdiction requirements which follow the NASBA's National Registry and QAS Self-Study programs. CPEThink is also an IRS continuing education provider. As such, some courses on the website are IRS credit approved.
Based on 304 customer ratings, CPEThink received a 4.9 average out of 5-stars. Satisfied with the product bought, most students also rated the customer service highly. With the highest Better Business Bureau rating possible, many students said they would recommend the company to others and would buy another course in the future.
When asked about the CPEThink courses on offer, a recent graduate said, "This program is a great value for the money. Able to sit at home and get CPE credits instead of going to the live events, is a bonus as it saves time, money and frustration! Able to get all the CPE credits needed, also helps as they are at the fingertips! And there's a wide array of topics to choose from as well."
To find out more about CPEThink and their Trusted CPA Market Training call 888 273 0273 or visit
https://cpethink.com/marketing-cpa-courses
Release ID: 211760