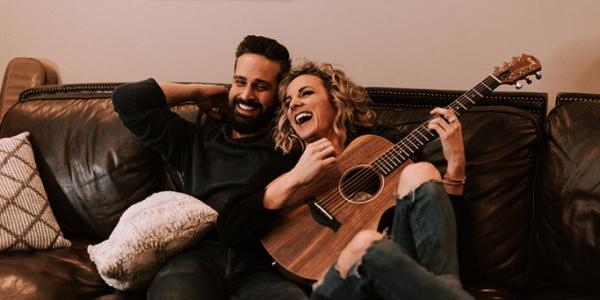 - June 23, 2021 /PressCable/ —
Viral sensations, Adley Stump and Blake Kinsman have decided to show up to their wedding day, having not planned a single detail. They are allowing their fans, friends, and family to choose every detail of their wedding for a new mini-series titled Internet Takeover: Wedding Edition.
Adley announced the show to her to her social community on Saturday, June 19, in a video explaining the reason behind the show and why her and her fiancé are giving up complete control of their wedding.
"We want to focus on the reason we are actually getting married," she states, "instead of all of the commercialized details that don't really matter. They have no bearing on how happy you're going to be for the rest of your life."
Watch Adley's Announcement Here!
In the announcement, Adley invites viewers to join a private Instagram page that will post exclusive, behind-the-scenes footage, making real-time decisions when filming begins late June. Adley and Blake are both blocked from the account, so that every detail remains a secret until their wedding day. Fans are also invited to take their wedding quiz to weigh in on options HERE.
The fully-produced program will begin filming this Summer and is set to air digitally in the Fall. Fans and internet users have the opportunity to influence various decisions about the wedding and watch their votes come to life throughout the show.
About Internet Takeover: Wedding Edition
In the midst of a highly commercialized wedding era, one bride to be decides to show up on her wedding day having not planned a single detail to her, as long as he is there, the details don't matter. The location, the dress, and even the date have all been picked by her comedic band of friends who know her best, along with the internet, weighing in on every detail along the way. Internet Takeover : Wedding Edition is an emotional and hilarious observation of one woman's blind journey to the alter in an ode to discovering the true meaning of marriage.
About Adley
Adley is an American entertainer based in Nashville, Tennessee. She is best known for her comedy and lifestyle videos on social media, averaging over 200 million weekly views on Facebook and SnapChat. Follow Adley on Instagram @Adley!
Release ID: 89030131