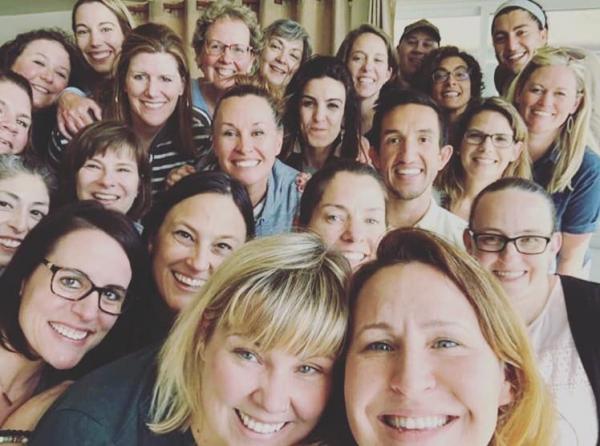 - January 15, 2021 /PressCable/ —
ZynnyMe, a new online community for therapists that offers training, coaching, and a positive space, has launched with a new online course.
More information on the launch can be found by visiting https://www.zynnyme.com/blog/free-community-and-online-trainings-for-therapists
The newly launched community offers a way for individuals to come together, learn, connect, and reach their goals. It was created by the therapists to give therapists easy access to reliable information and to help them feel less isolated when running a private practice.
The space is an alternative to Facebook groups and is hosted on Mighty Networks. In the community, questions and answers are easily sorted so individuals can quickly find the topic they are looking for.
Individuals also have the option to follow selected topics to receive updates and follow individual posts to receive notifications when they are updated.
As part of the launch, therapists can also create a professional profile on the community platform and use the 'Nearby' function to find connections in their area. It's also available to use as a complimentary app and has the option to integrate courses.
One such way members of the community can learn and connect on the platform is to join one of the company's online courses which are tailored to business owners that are therapists.
The recently launched platform provides a wide range of training for therapists and complimentary webinars for counselors. The online courses are offered to therapists from around the world, in countries including the US, Canada, the UK, Ireland, Australia, and more.
The courses promise to help therapists to begin, grow, and scale their private practices in any economy. Students can access over 10 hours of complimentary training and downloadable resources.
Many topics are included in the launch. Students can choose between courses on How To Set My Fee, Marketing Planning 101, Start-Up Cost Checklist For The First Year Of Private Practice, and many more.
The Business School Bootcamp is also included as part of the launch. It shows therapists how to create streamlined, profitable private practices. More information can be found by visiting https://news.zynnyme.com/bootcamp
Meghan, a past student of the training says, "ZynnyMe has provided me with the knowledge and advice to create a business for myself, something that I was not taught in school. They have opened my eyes to how a therapist can thrive and grow. I am endlessly grateful."
More testimonials and success stories can be found by visiting https://www.zynnyme.com/blog/success-story-danielle-h
ZynnyMe is an online community and training platform for therapists based in the United States. It is run by Miranda Palmer LMFT and Kelly Higdon LMFT. The company's focus is on training therapists and making sure they get the best possible outcomes for themselves and their businesses.
For more information on the launch of ZynnyMe visit the URLs above.
Release ID: 88993584