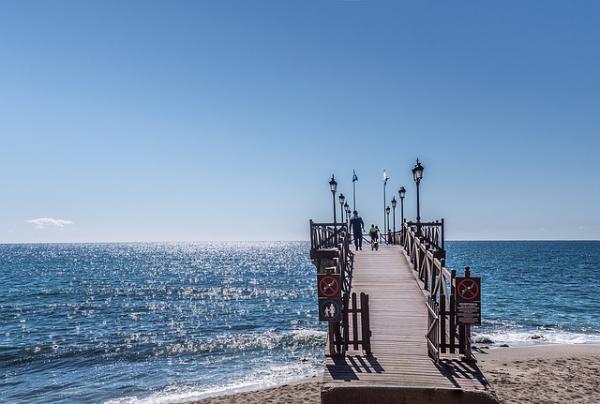 - September 16, 2021 /PressCable/ —
The new report featured on Living on the Costa notes that along with the sharp increase from 2020 levels, tourism in Marbella has reached a 12-year high amongst national visitors in July 2021. It is reported that of the 79,152 tourists staying in hotel establishments, a total of 34,100 were Spanish nationals and 45,052 were foreigners.
More details can be found at:
https://livingonthecosta.com/marbella-registers-in-july-the-highest-number-of-national-visitors-in-the-last-12-years-and-an-increase-in-foreign-tourism-of-130-compared-to-2020
The updated report gives a general overview of the current state of tourism in Marbella., drawing on quotations and information given by the General Director of Tourism in Marbella, Laura de Arce. Data is also cited from Spain's National Institute of Statistics (INE) for a precise, official picture of the health of the industry.
Marbella's thriving tourism industry has been severely affected by the 2020 pandemic. A famous and beloved tourist destination, the Costa del Sol is one of the many places to have endured an economic downturn as a result of both social restrictions and widespread hesitancy to travel during a global crisis.
Living on the Costa's report informs readers of the encouraging signs signaling the rebound of the tourism industry. Whilst recovery is slow and the situation far from ideal, Laura de Arce points out the fact that the worst has passed, as evidenced by new tourist data. Further cause for hope is given in the differentiation offered between British and German tourists, with the former slow to return due to locally imposed restrictions, but the latter approaching 2019 levels.
The report closes on a confident note, relaying information that due to the increase in Marbella's room prices, the income per available room is also returning to levels of previous years, close to what was recorded in July 2019 – the highest in Andalusia.
About the Website
Living on the Costa is an English-language website publishing sporting, council, and cultural news reports from around the Costa del Sol. The site is published by local real estate firm Andalucia Realty.
All interested parties can find further information at:
https://livingonthecosta.com/marbella-registers-in-july-the-highest-number-of-national-visitors-in-the-last-12-years-and-an-increase-in-foreign-tourism-of-130-compared-to-2020
Release ID: 89045754