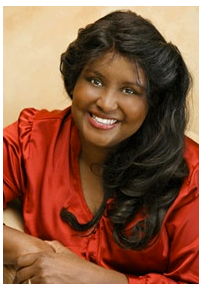 - April 13, 2017 /PressCable/ —
Michelle Jones Singer, MD is thrilled to announce the achievement of her clinic that has been safely and effectively helping women in Indiana with female renewal surgery for years. She started dedicating herself to this procedure early in her career working with women in Jordan, Sudan, and Kenya that had suffered genital mutilation, and she restored their anatomy with pride. She then took her extensive education to help women in Indiana that have hoped for improvements to be made to this region of the female body.
The reasons that women decide to invest in female laser rejuvenation range from disliking the outer appearance to feeling discomfort during intimacy. In fact, some women have a labia that is uneven or long, and this can cause clothing like bathing suits and shorts to be difficult and embarrassing to wear, and it can make exercising uncomfortable.
Dr. Singer understands that this can be a difficult topic for women to discuss and that is why she makes the atmosphere of her office comfortable and uses discretion during each step of the process starting with the free consultation. Her extensive knowledge is applied to all aspects, and many women appreciate that they felt at ease being open and honest with her about their goals.
At the free consultation, she'll learn more about the patient's medical history and if female rejuvenation or labiaplasty will be better for them based on their particular goals. She's helped countless women that want to regain the sensations they used to feel during intimacy with female rejuvenation. Dr. Singer has also helped a multitude of women that are self-conscience about the outer appearance through the procedure of labiaplasty.
The process begins by listening to the patient expectations and then finding the best treatment for their needs. Dr. Singer is focused on customer service, and she works hard to ensure that the patients are informed and educated so that they make a confident decision. She respects the patient's time and makes all of the confidential services convenient for anyone to schedule and learn about.
Many patients value the fact that they were given an effective solution for female discomfort and irritation, as well as appearance. Dr. Singer strives to provide her patients the most innovative procedures and uses state of the art equipment to ensure that the results are consistent and safe. Proving women in Indiana with this service is something Dr. Singer will continue to do successfully and safely.
Dr. Singer doesn't think that any woman should just accept the signs of aging or feel embarrassed about this impressive and important part of the female body, and her clinic is committed to providing women with results that make them proud and feel beautiful.
For anyone who wants to learn more about the benefits of female rejuvenation, she can be reached out at: Cosmetic Surgery of Indianapolis, 9800 Westpoint Dr #100 Indianapolis, IN 46256 or visit her site http://www.indianapolis-cosmetic-surgery.com.
Release ID: 184645