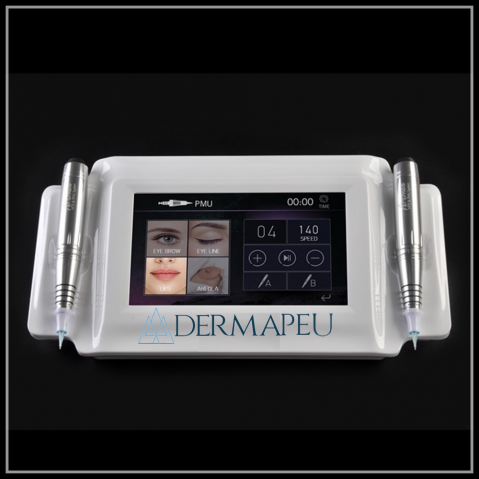 - August 11, 2017 /PressCable/ —
Doral, Florida-based Dermapeu, a cosmetic equipment supplier that sells the latest in beauty and makeover equipment has launched an in-depth video training membership and live on-site training. This new training initiative launched due to many Dermapeu clients wanting to learn how to use the beauty and makeover equipment effectively. As a result, Dermapeu not only offer initial training, but they also train in different languages and fly out a representative to clinics for on-site training as well.
More information is available at https://dermapeu.com.
Recently released, the new Dermapeu in-depth video training membership and live on-site training is available for all Dermapeu devices. Therefore, training is available for the micro-dermabrasion, lipohifu, permanent-makeup, jet facial machines, or any other product distributes by Dermapeu.
Training shows clinic technicians and owners how to work the machinery to the best of its ability and how to care and maintain the product for trouble-free use. Plus, all training enables technicians and clinic owners to see the equipment in action, to learn special techniques that get results, and to ask questions, if needed.
All machine training is provided online at the Dermapeu website. As a result, technicians and clinic owners can view the videos when needed and at anytime day or night. They can also use these videos as a reference at a later date. One-on-one training, on the other hand, is provided on site in the client's clinic.
Dermapeu distributes high-tech body-contouring and aesthetic devices for specific treatments. The company's products, used around the world, are fast and efficient making them ideal for use in the competitive and demanding Europe, America, Asia and South American markets.
When asked about the new equipment training, a spokesperson for Dermapeu said, "We have a team of qualified engineers and doctors, as well as other professionals who work together to create our products. These teams produce state-of-the-art products that are innovative and get results. So, in terms of quality, safety and performance, we want our clients to use our products to the best of their ability. Therefore we've created the training program."
To find out more about Dermapeu, please visit https://dermapeu.com.
Release ID: 227946