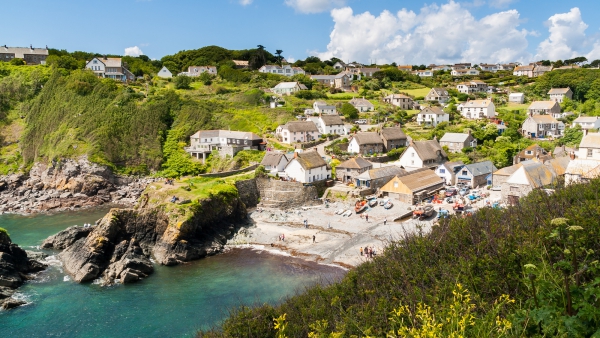 - September 12, 2016 /PressCable/ —
A growing number of homeowners in Cornwall are renting out their properties to holidaymakers to make extra income from the summer season, a leading local holiday company reports.
Duchy Holidays, based in Perranporth in Cornwall, has spotted a trend towards short term rentals as more local home owners cash in on Cornwall's position as the UK's number one holiday destination.
The holiday company this year added a number of new properties to its books which are only available for very short seasons, ranging from just four weeks to ten weeks. This is a new phenomenon that has emerged in recent years and is at odds with the normal holiday cottage rental period of at least 32 weeks.
Chelsea Johnson from Duchy Holidays said: "Traditionally, holiday cottages are second homes or investment properties available to rent throughout the year. But now almost ten percent of our portfolio is made up of properties whose owners have decided to move out for the summer to supplement their income."
Out of a portfolio of 145 holiday homes in Perranporth, St Agnes and the surrounding area, 11 are now these short term lets available for the summer only. This is a big increase on previous years, as only four of these are returning properties.
It's not just small family homes which are being offered for short term rental. The group of 11 properties range from two-bedroom apartments to large, six-bedroom, high-spec houses.
Miss Johnson commented: "These summer season nomads are choosing to let their homes, while they stay somewhere cheaper or go travelling. Some of our owners are camping nearby in Cornwall, while others have gone to France for the whole summer. The extra income has given them some freedom to enjoy a family adventure."
All the new properties were successfully rented out for the summer by Duchy Holidays despite only being added to the books at relatively short notice.
"It has been quite a challenge," said Miss Johnson. "We had to assess the properties to make sure they met our high standards as holiday rentals. Then we had to take photos and add them to our marketing materials to get them sold in time for the summer.
"As an established agency we provide the knowhow and security to allow home owners to make the most of their holiday rental potential, even those added at last minute."
Miss Johnson added: "Short term holiday rental is a trend we expect to continue, so I'd put money on more short season properties being on the books by next year."
https://www.youtube.com/watch?v=CbPW9gqYp2c
Release ID: 132234