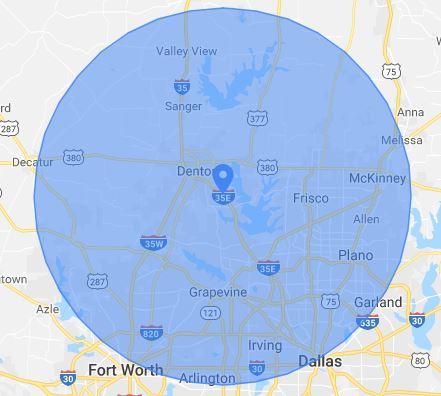 - February 10, 2019 /PressCable/ —
In a slightly different approach to expanding to its new service areas, Corinth Appliance Repair, an appliance repair company based in Corinth TX, has announced it will provide free service charge with repair, and this is expected to take place from February up to the end of March.
Where most businesses tend to just post some flyers and leave it at that, Corinth Appliance Repair has decided to be a little more aggressive in their marketing and getting the word out about the new cities that it will serve.
Michael Phillips, Head of Marketing at Corinth Appliance Repair, says: "We wanted to reach as many people as possible, especially from the new cities that we will be expanding to. We have acquired numerous trucks and also hired and trained a significant number of technicians to meet our growth targets. Up to March of 2019, we will be having free service with repair, which will make our price points much more competitive than that of other appliance repair companies. Our expansion to other cities is a testament of our quality of service. We celebrate this growth by giving our customers the best service at the most competitive price..
We're hoping this promotion would help us reach more customers through word of mouth so that we can be of service to more people in need of appliance repair. With the quality of work that we provide, together with our promotions and other marketing strategies, we are confident that we will be the go to appliance company in our new service areas."
Corinth Appliance Repair has always made it a point of providing the highest quality washing machine, oven, and refrigerator repair service compared to other appliance repair companies in the Corinth and Denton county area.
This is a great chance for Corinth and surrounding residents to discover what it is like to be serviced by a company who values honesty, respect and fairness. Not only are we technically proficient in all brands and models of appliances, all our employees are courteous, honest and patient with each and every customer.
Corinth Appliance Repair has been serving the Corinth area since 2007. To date it has served thousands of customers and has become recognized as one of the most popular in the area. It can be found on Skyview Dr. near Near Lake Dallas High School.
Michael Phillips also said: "While Corinth Appliance Repair may not be the only business with this kind of offering, local residents are choosing Corinth Appliance Repair because we do appliance repair right. All our technicians are licensed, and we make sure you will have the most pleasant experience in getting your appliance up and running."
When asked about the new appliance repair service areas, Michael Phillips said: "We believe that our new customers from surrounding cities will be as satisfied with the quality of our service as much as our existing customers in Corinth. They can now call an appliance repair company that values their customers.".
Further information about Corinth Appliance Repair and the new service areas can be discovered at https://corinthappliancerepair.pro.
Corinth Appliance Repair
2608 Skyview Dr., Corinth TX 76210
(940) 488-2293
Release ID: 480966